How to push order data to a google sheet via Pabbly using EcomOrderJson?
Step 1: Connect Pabbly to Botababa using Webhook
Step 2: Open the last block in your block flow
Step 3: Click on HTTP-Request
You'll find this option at the top of the page.

Step 4: Paste the Webhook URL
Select POST and paste the webhook URL in Request Endpoint URL block.
Step 5: Add HttpHeaders
Content-type = application/json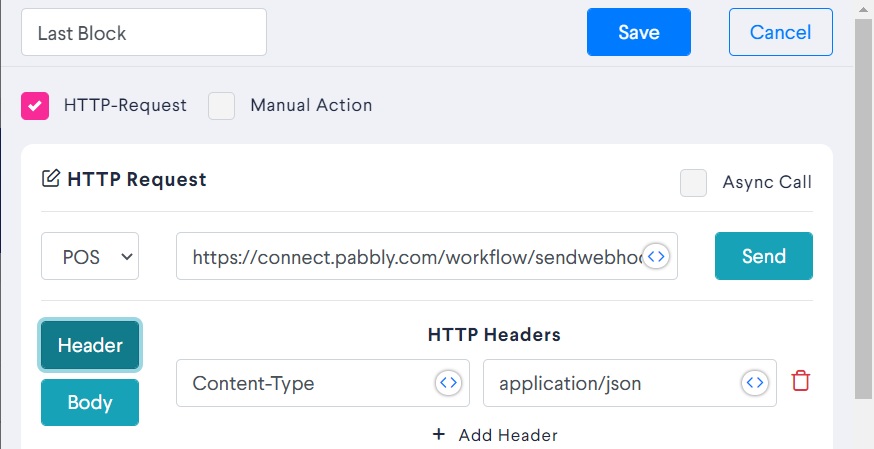 Step 6: Select Body as JSON and enter #EComOrderJson#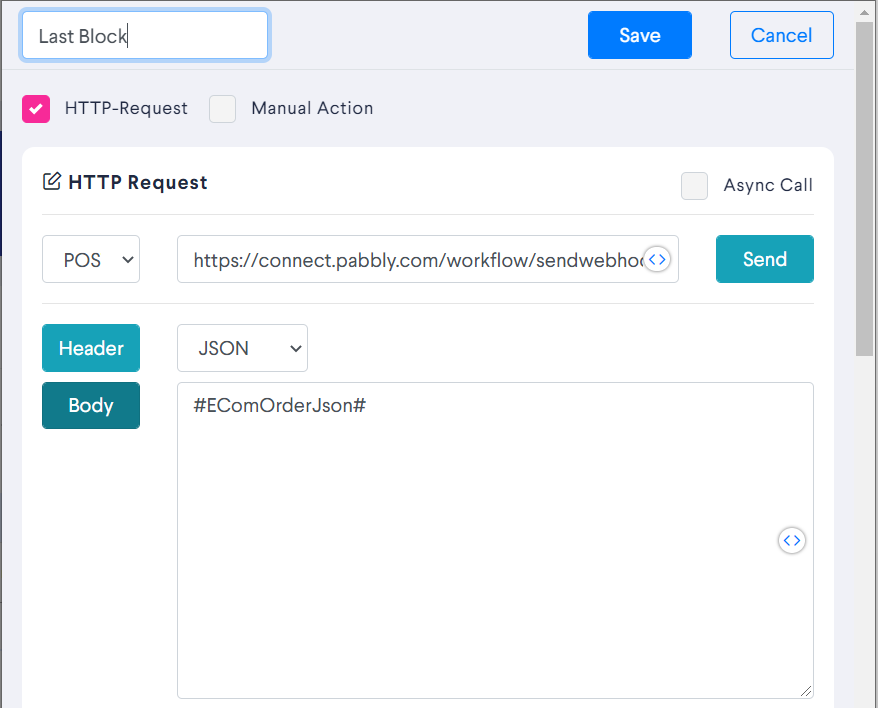 Step 9: Click on Save & Publish the Bot.
Step 10: Go to Pabbly & Capture Webhook Response.
Step 11: Create Google Sheet
Create a Google Sheet and Add Headers for each respective Field.