How to Create a Telegram Bot to use it with botbaba?
Open Telegram messenger, sign in to your account or create a new one.
Step 1. Enter @Botfather in the search tab and choose this bot.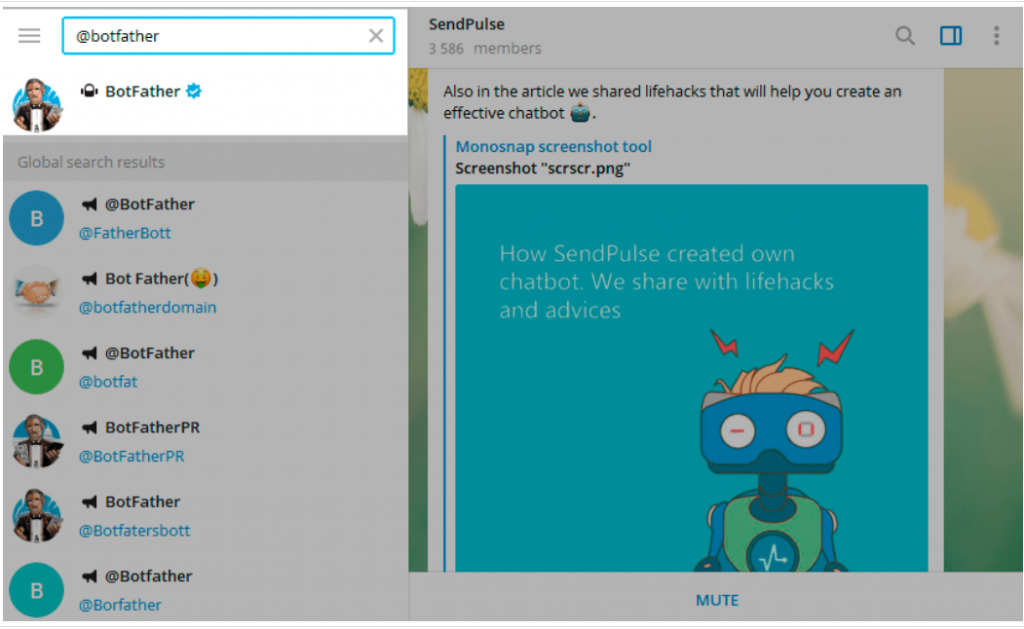 Note, official Telegram bots have a blue checkmark beside their name
Click "Start" to activate BotFather bot.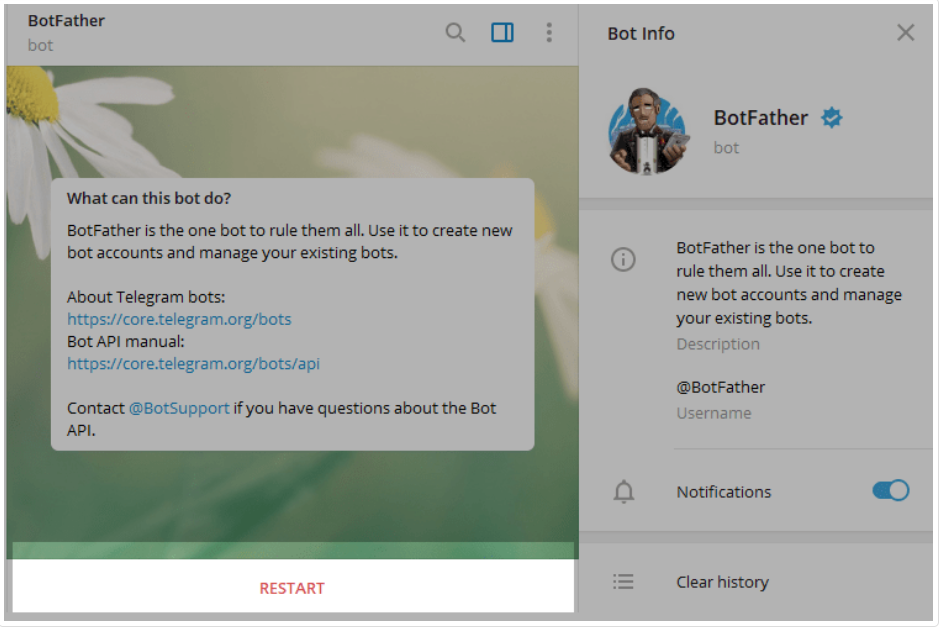 In response, you receive a list of commands to manage bots.
Step 2. Choose or type the /newbot command and send it.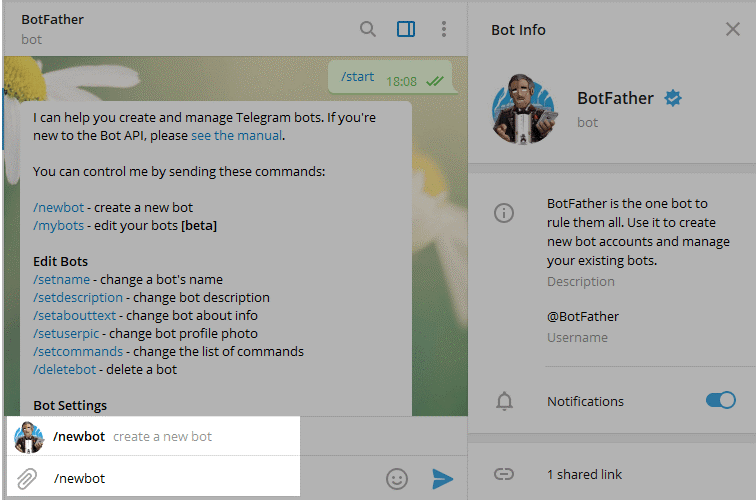 Step 3. Choose a name for your bot — your subscribers will see it in the conversation. And choose a username for your bot — the bot can be found by its username in searches. The username must be unique and end with the word "bot."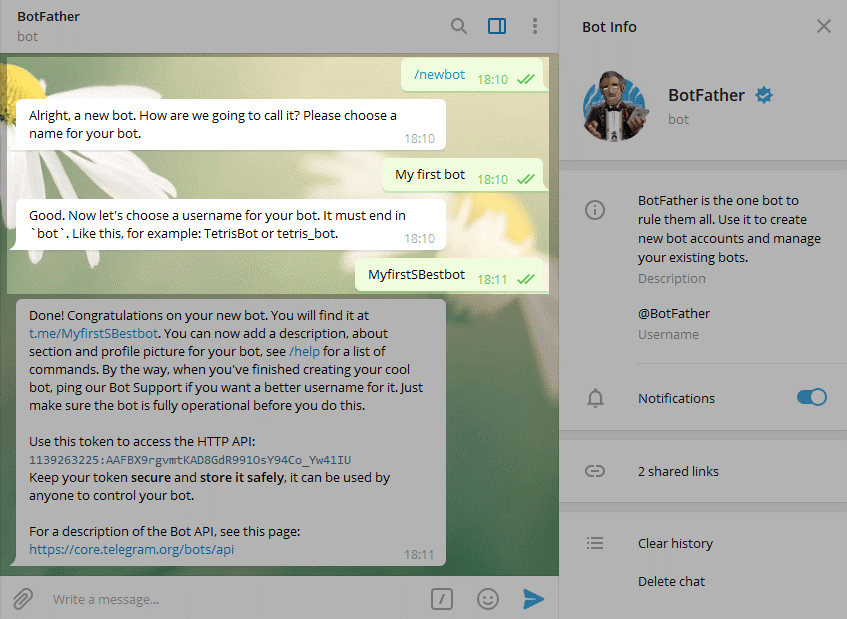 After you choose a suitable name for your bot — the bot is created. You will receive a message with a link to your bot t.me/<bot_username>, recommendations to set up a profile picture, description, and a list of commands to manage your new bot.
To find out how to send Telegram notification, click here.