How to integrate webpushr with botbaba?
Step 1: Sign-in or Sign Up to webpushr
Link: https://www.webpushr.com/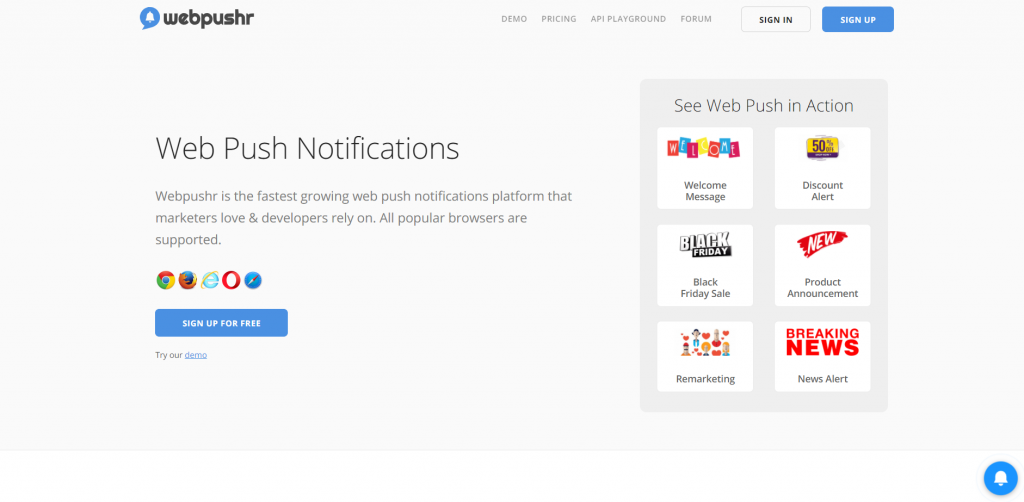 Step 2: Add your site as a shopify site
Enter the details and click on next step.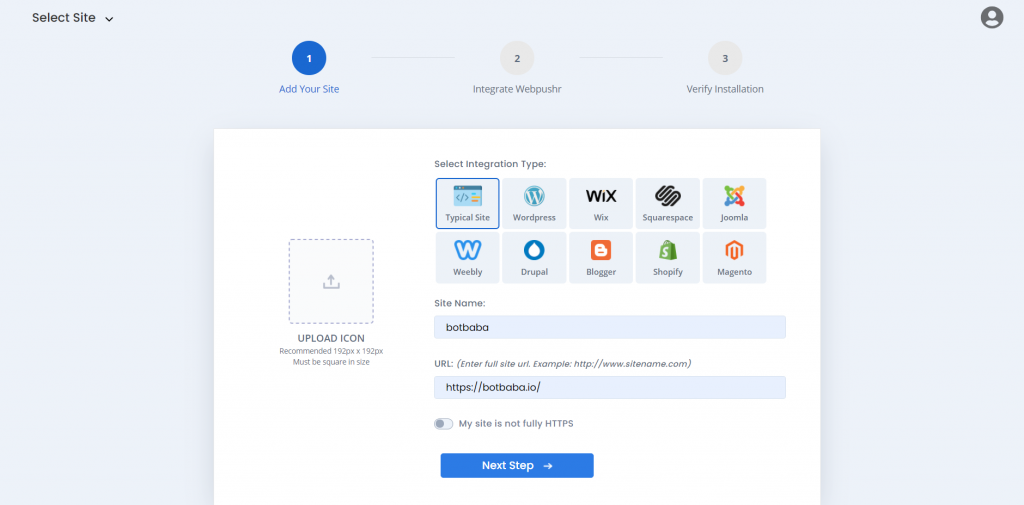 Click on next step.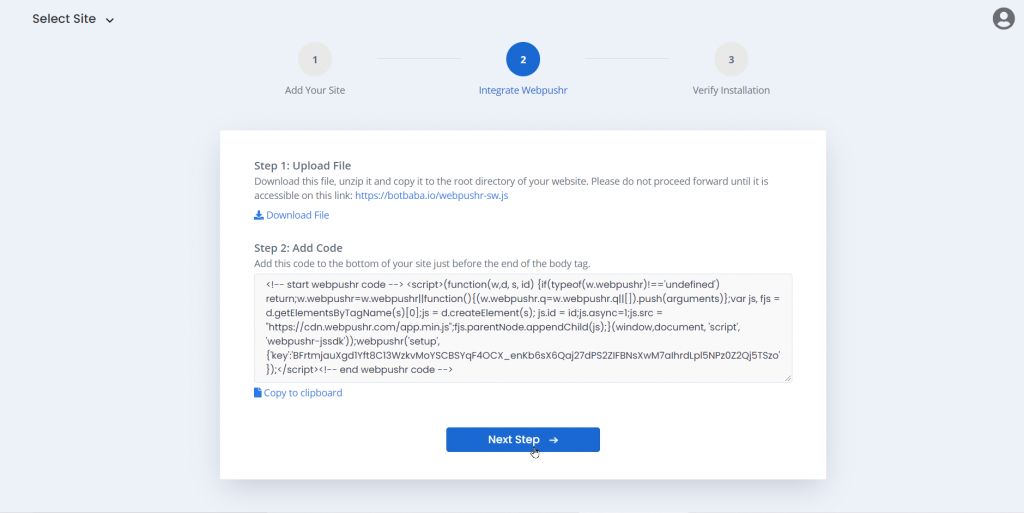 Click on Continue to dashboard.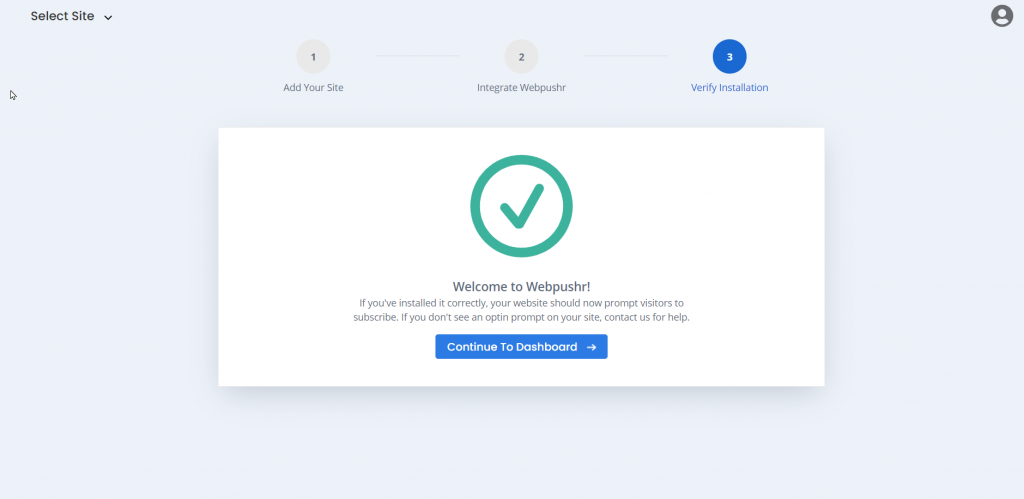 Step 3: Go to integration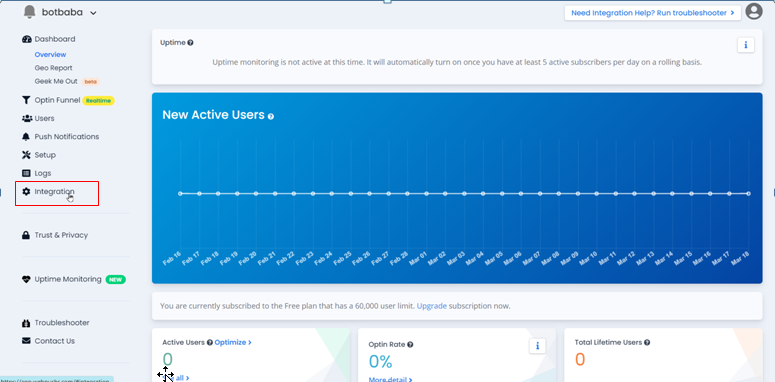 Step 4: Click on REST API Keys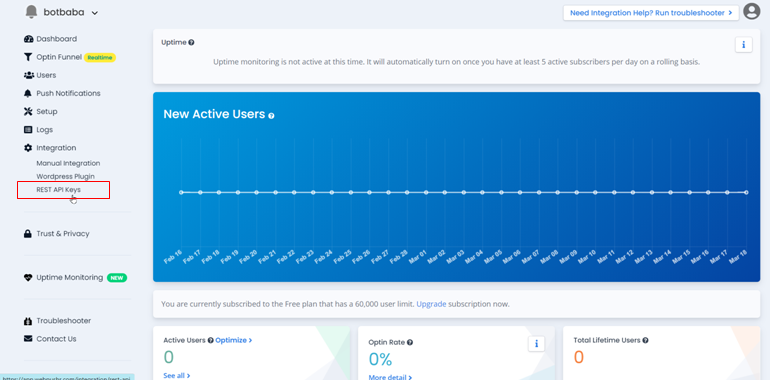 You will find your Webpushr Key here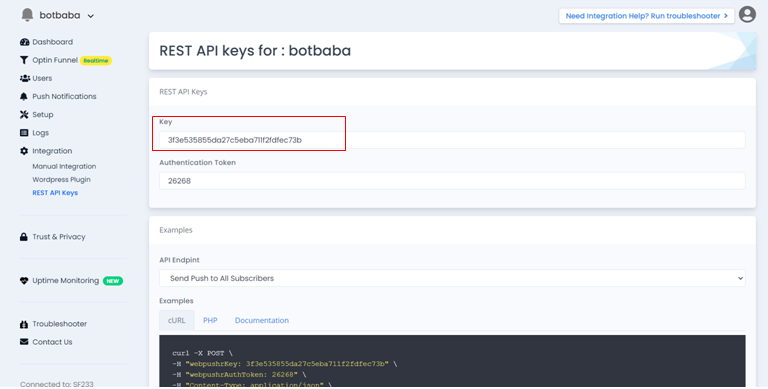 Copy this Webpushr Key.
Step 5: Sign-in to Botbaba
Step 6: Go to My Chatbots
From the dashboard select My Chatbots.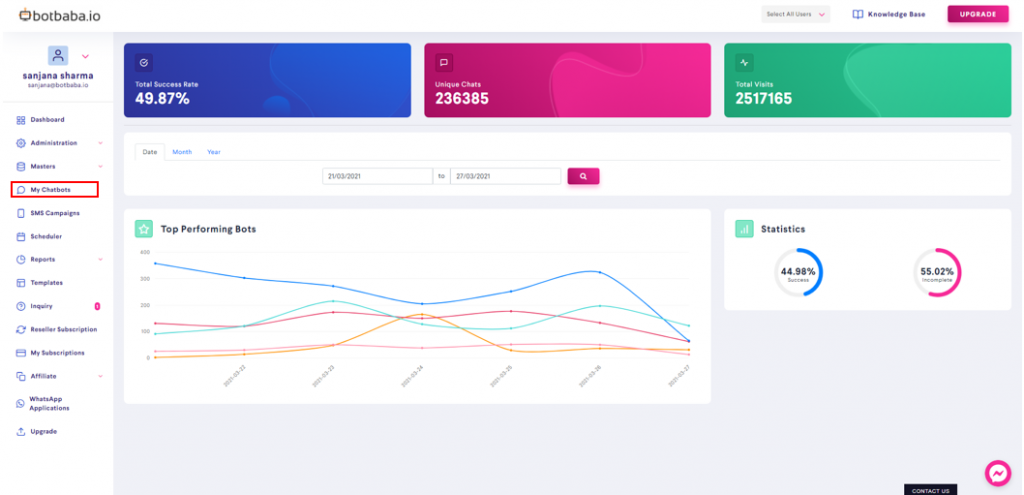 Step 7: Go to integrations
From the menu select integrations.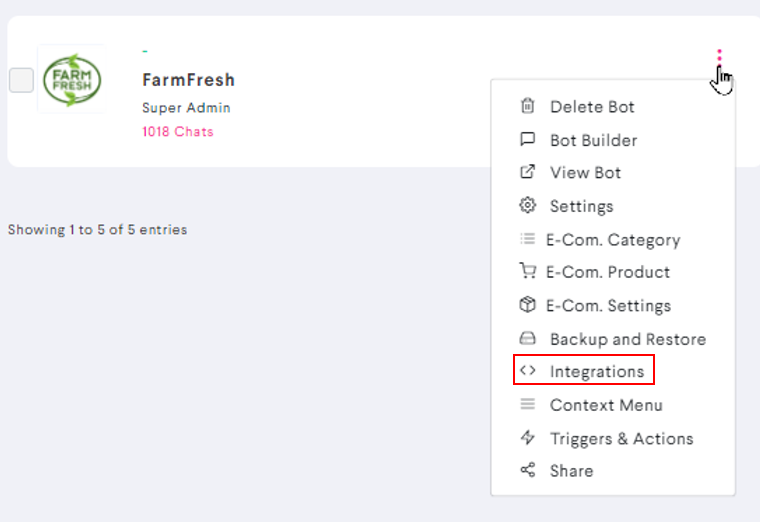 Step 8: Enter your webpushr key
Scroll and enter your webpushr key.
Step 9: Save changes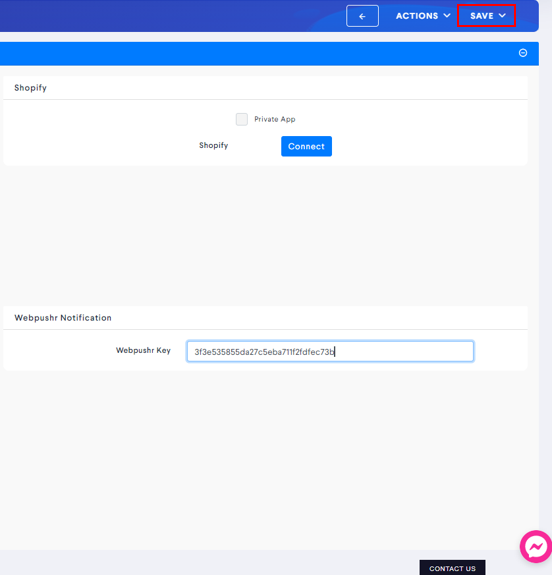 and Done!!