How to set Delivery Charges?
Here is how you can set delivery charges in your E-Com bot.
Step 1: Go to E-Com Settings
You will find this option under the Actions button. Click on E-Com settings .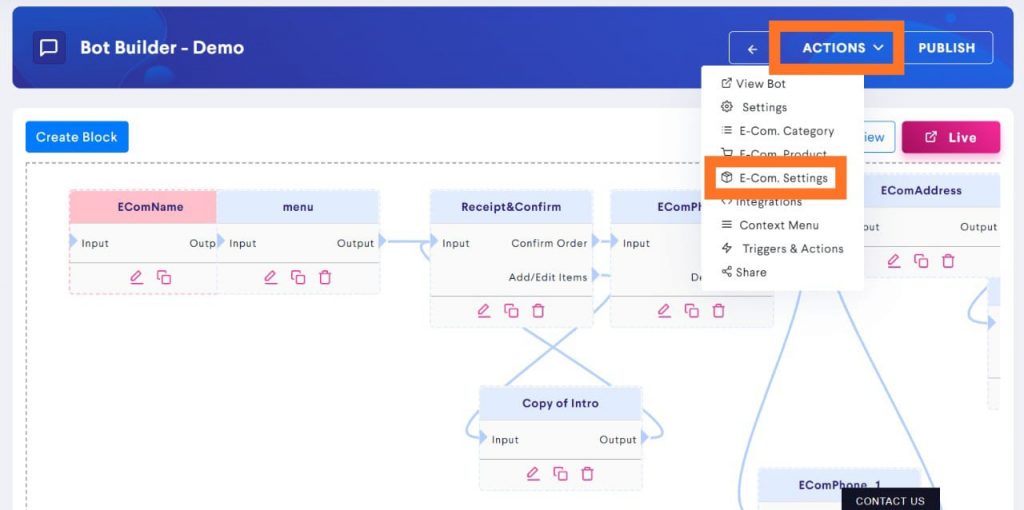 Step 2: Set your Delivery Charges
There are two types of delivery charges possible on botbaba:
Flat delivery charges
Conditional delivery charges.
Flat Delivery Charges
Under flat delivery charges, you can set to charge for delivery until a particular Amount. For example, if the Total Amount of a customer is more than 300, delivery charges won't be added but if they are less than 300 then x amount will be charged.
Delivery Charges Field – Enter the amount to charge here
Delivery Charges till amount – Enter the Total Amount until which the delivery charges will be added, beyond this amount, charges will not be added.
Conditional Delivery Charges
Conditional delivery charges are for more complex set of rules on delivery charges.
Tick the Conditional Delivery Charges checkbox to see the options.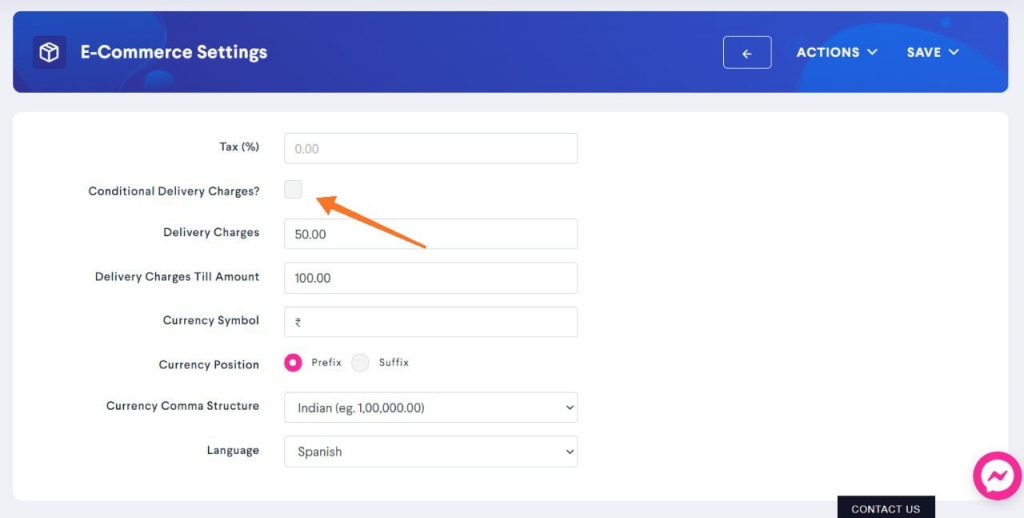 Add Conditions
Now, you can set the conditions as per your requirement. For example, according to the below condition, the customer will have to pay 50 if the total order amount is less than or equal to 300.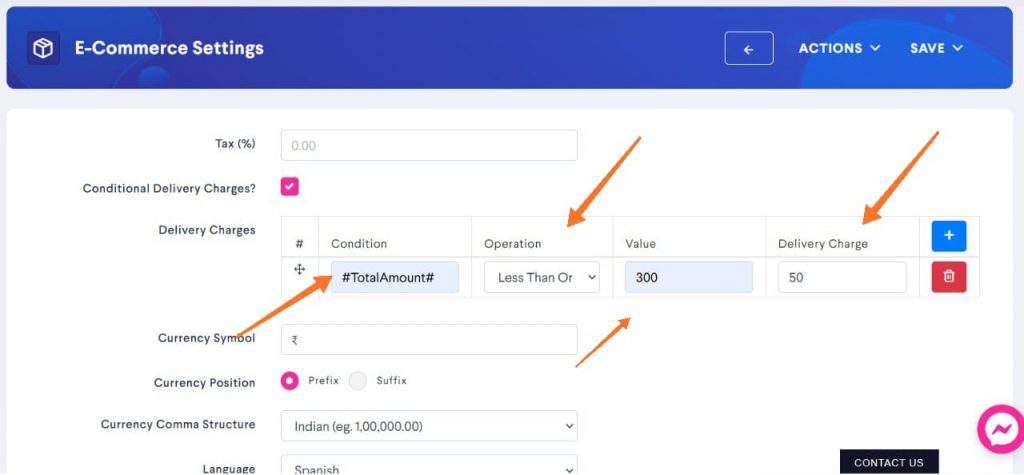 Add more conditions
You can add more conditions on delivery charges based on area, city, zip code and even based on region. For example, delivery charges for New York would be $100 and $150 for California.
Note: All the conditions are executed from top to bottom. The topmost condition will be checked first, if that is satisfied, following conditions won't be checked at all.
In order to add more conditions, click on the plus sign inside the blue box.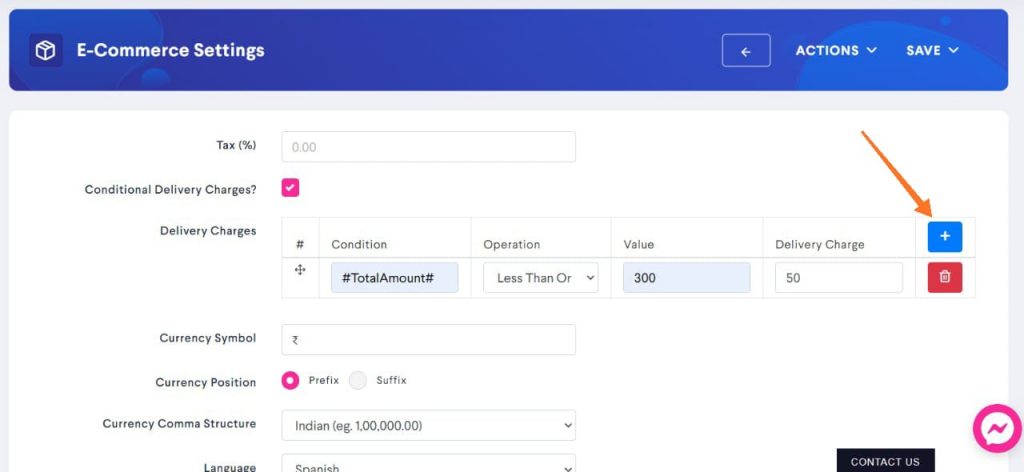 Save
Make sure to save your changes before closing.