How to send shipping details to the customer?
Step 1: Go to Actions & Select Triggers and Actions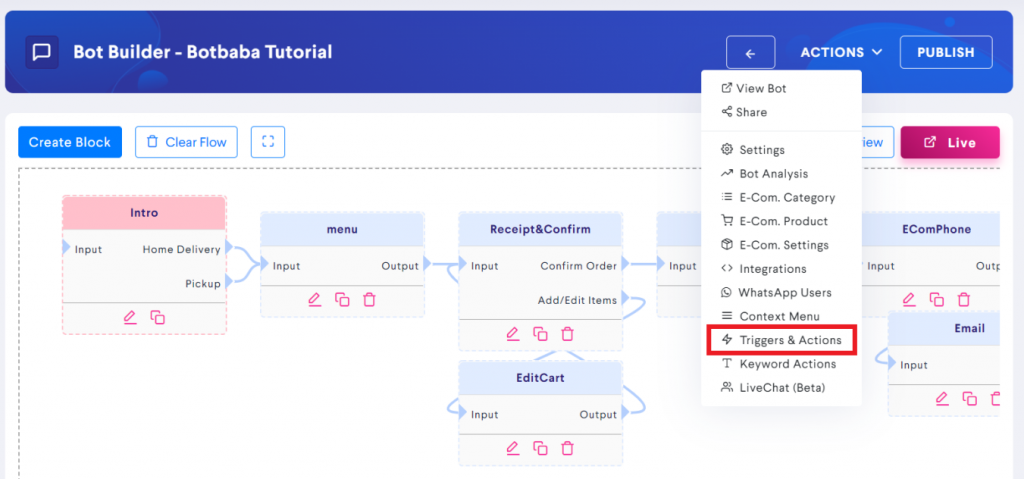 Step 2: Click on Add New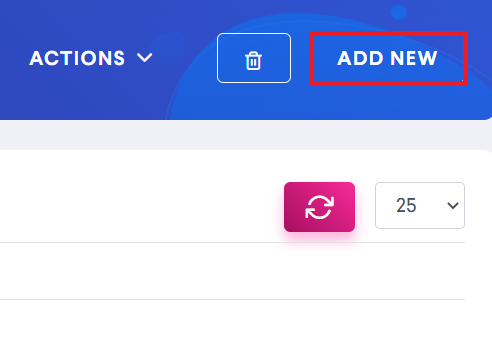 Step 3: Select Trigger as Shipment Fulfilled or Shipment Partially Fulfilled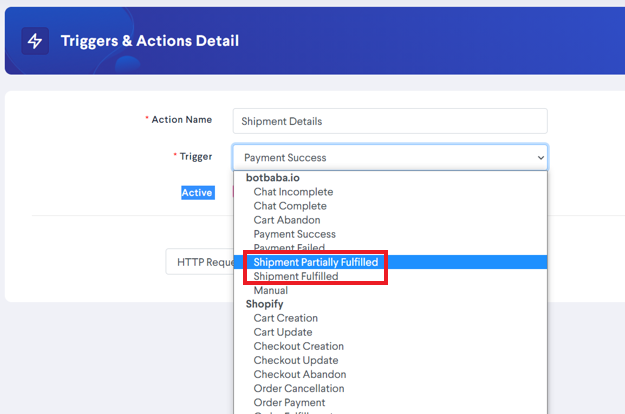 Step 4: Choose your option and click on Add Action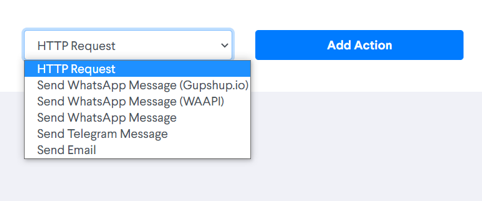 Step 5: To Send WhatsApp Message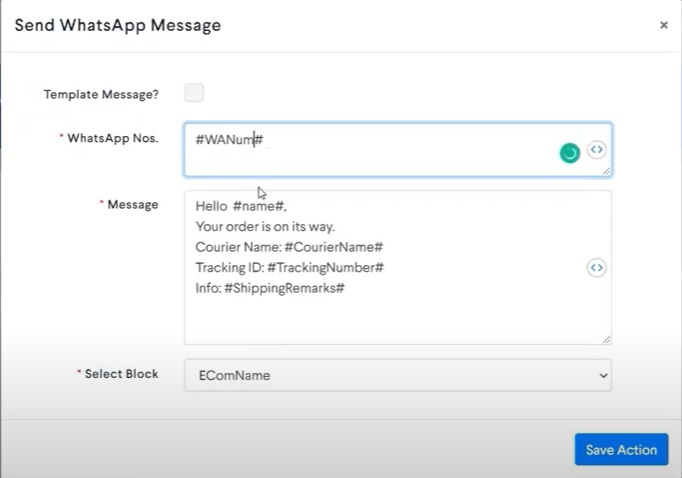 Note: We have 3 Global variables for Courier name, Tracking number and shipping remarks in the Triggers and Actions section. These variables get populated when you enter the shipping details from the Order Report.
OR Send Telegram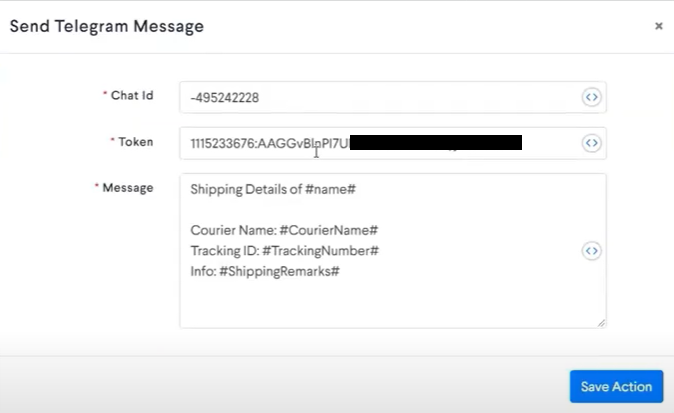 OR Send Email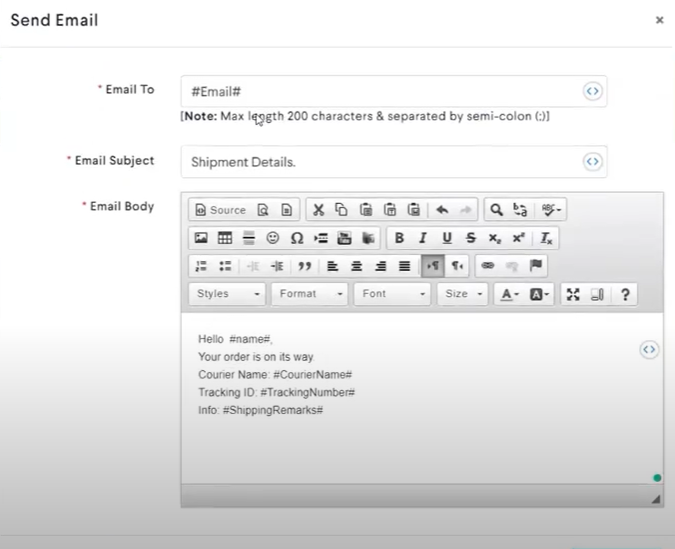 OR Send SMS using HTTP Request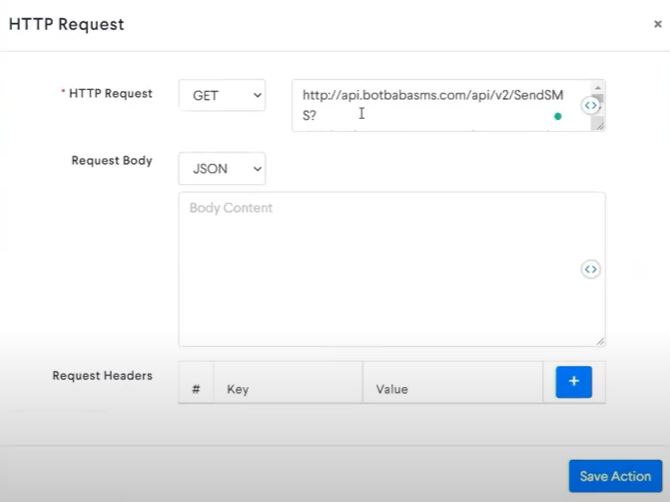 Use https://www.urlencoder.org/ to Encode your Message
Step 6: Click on Save Action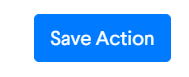 Step 7: Click on Save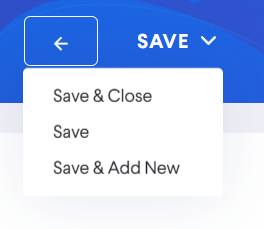 We have setup the Trigger and Action successfully. It should now trigger when you add the shipping details to any order from the order report page.
Step 8: Go To Reports and Select Order Report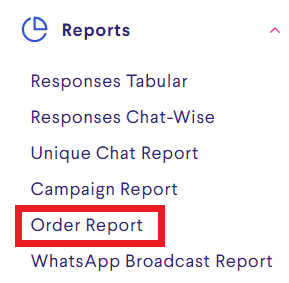 Step 9: Look for Fulfilment Status and Click on UNFULFILLED

Step 10: A Dialogue box will appear select Fulfillment Status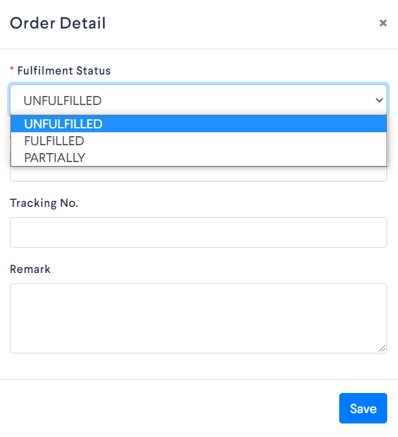 Step 11: Enter Courier Name, Tracking No. and Remark and click on Save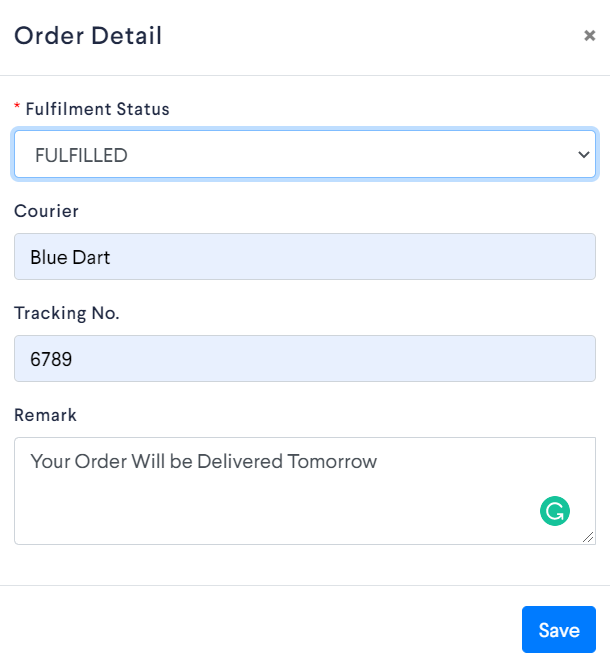 Voila! Clicking save triggered our WhatsApp action that we setup!