How Shopify based Triggers and Actions work?
Shopify based triggers and actions work in the similar manner as the regular Triggers and Actions.
The only difference is the variables to use.
Since Shopify triggers are fired on events from the Shopify Stores, the complete json data botbaba gets is also available for you to use in your workflow.
Lets try to create a Trigger and Action based on the trigger 'Order Payment'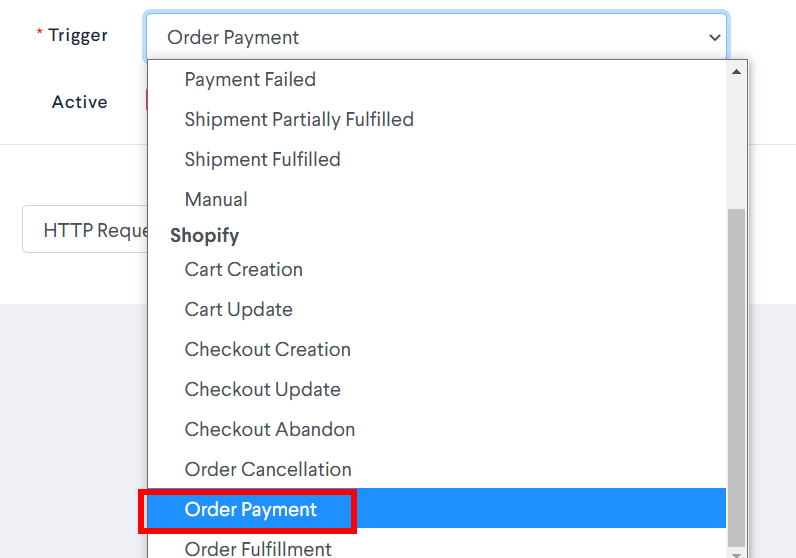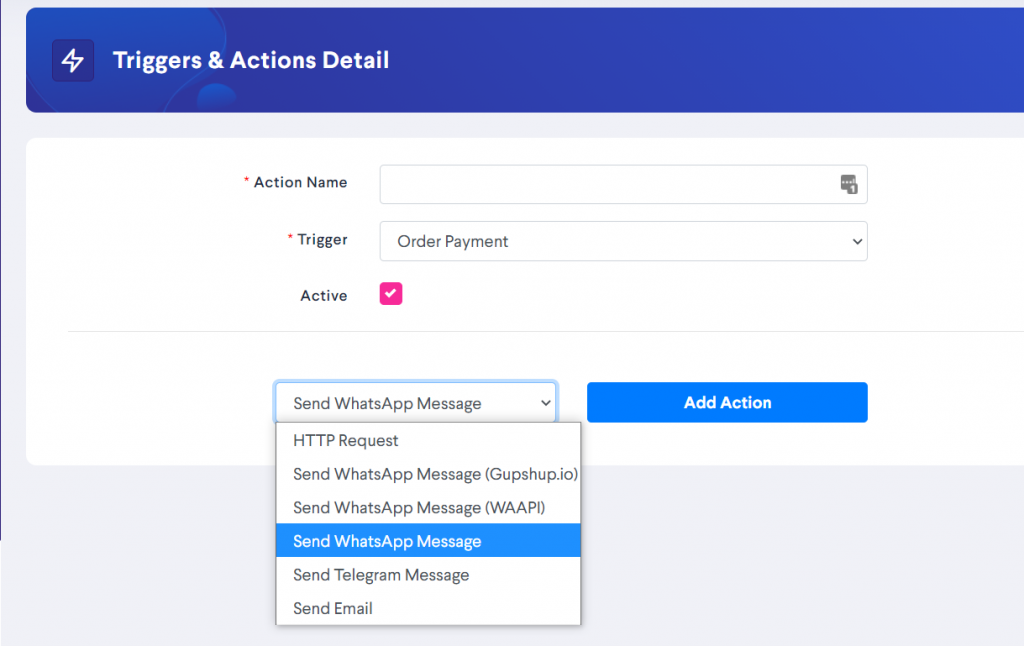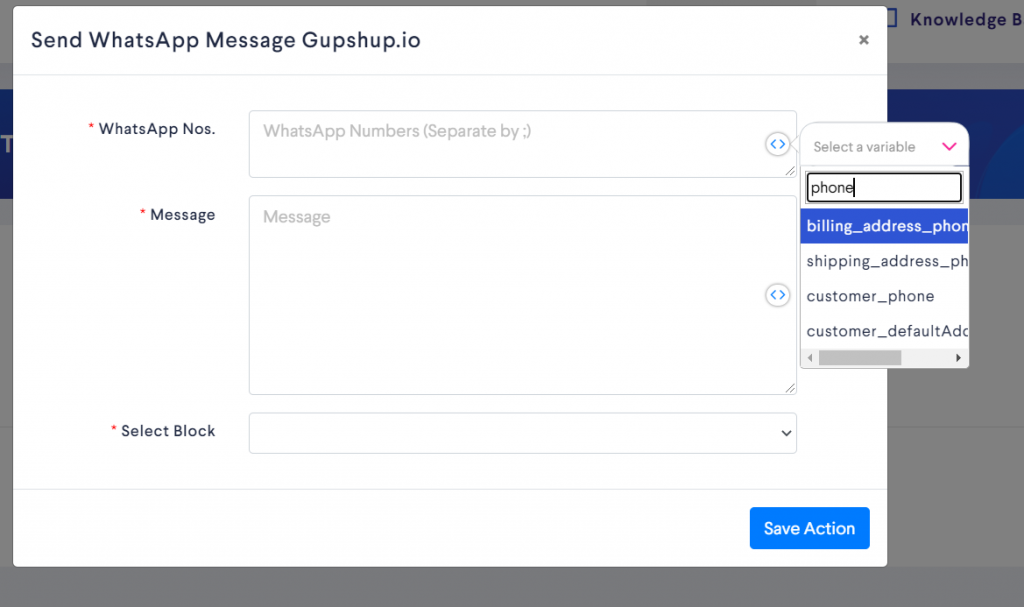 This is how a completed 'Sending WhatsApp to customer on Order Payment' Action will look like.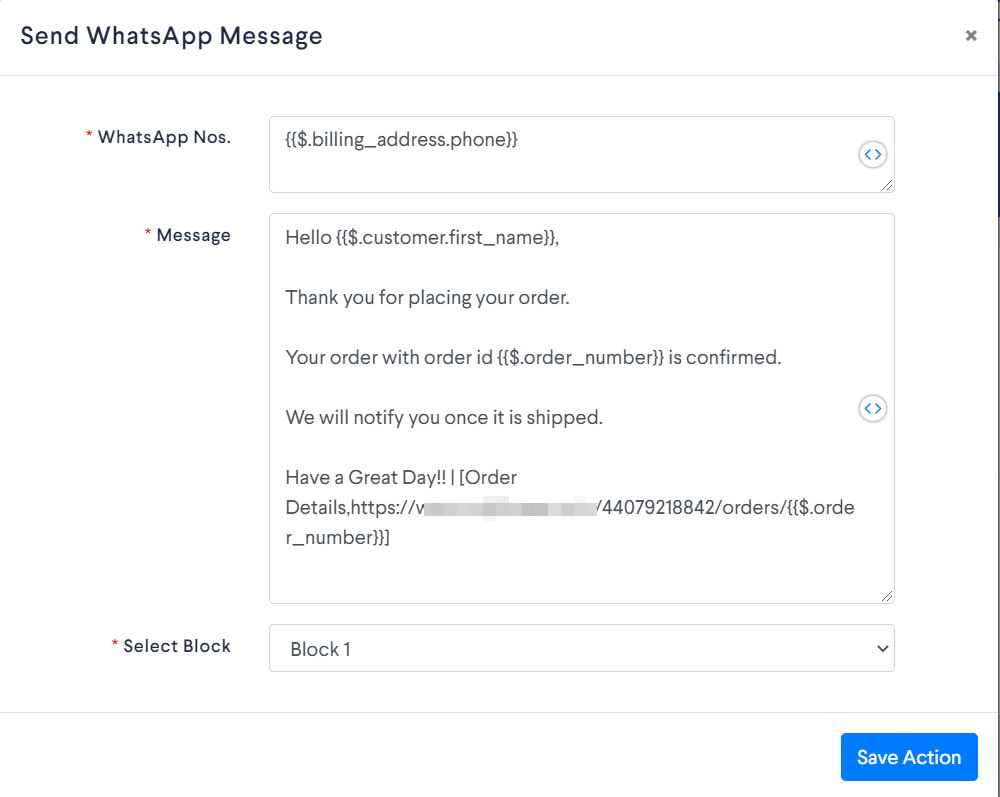 I hope this was helpful.
Let us know at [email protected] if you have any doubts regarding this article. We will surely help you out.