Within this input type, you can redirect a user to another web page. Auto Page Redirection input type can be used to redirect the user to an online payment page, a website or an application.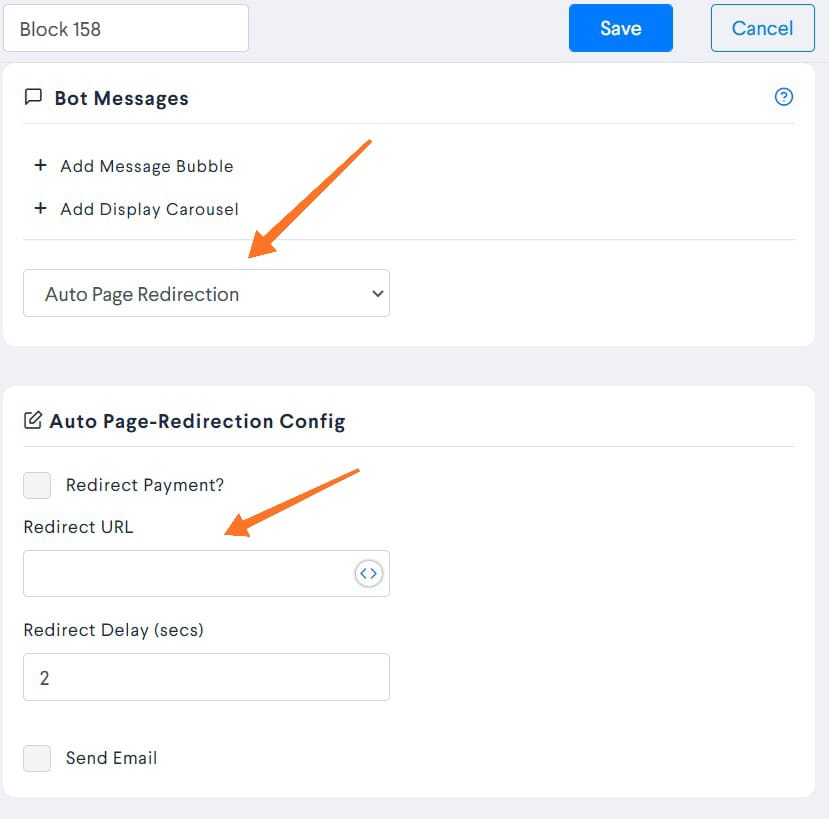 Let's consider the following situation. In Block 2, there are two outputs; Order Now and About Us. We want the website's About Us page to open when the user chooses the second output.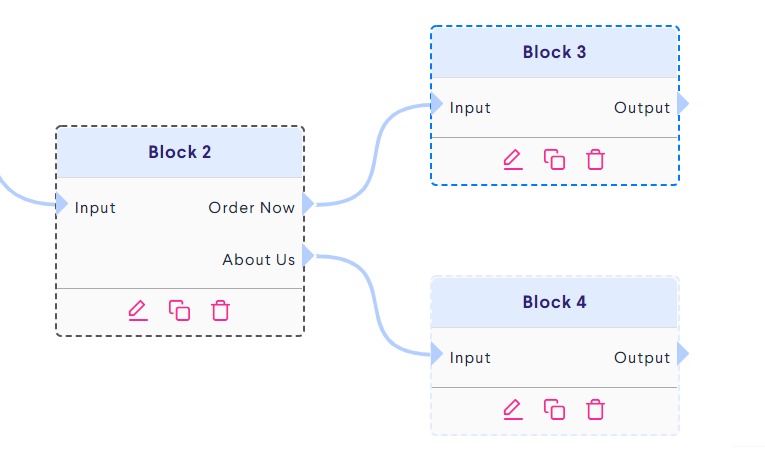 In Block 4, a link to the About Us page has been added on the Redirect URL. This will take the user to another web page.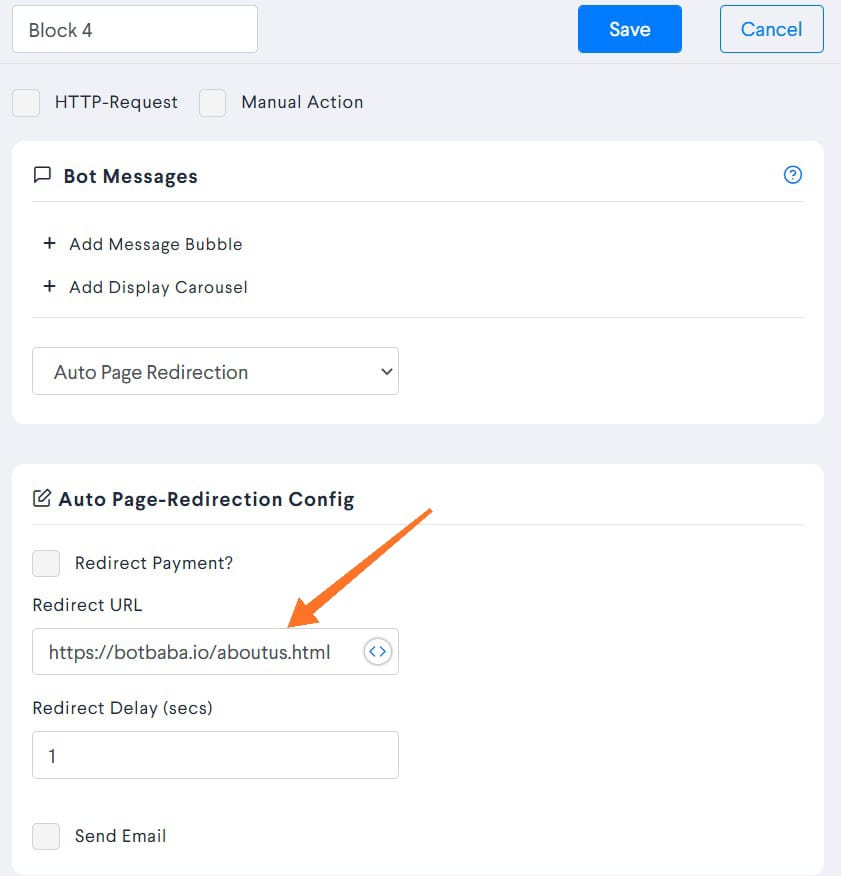 Hope that was helpful!