This input type lets the user fill his address in a proper address form. Without this input type, the user may enter an incomplete address written in an improper format. 
Within this input type, the user can fill his address in the proper format.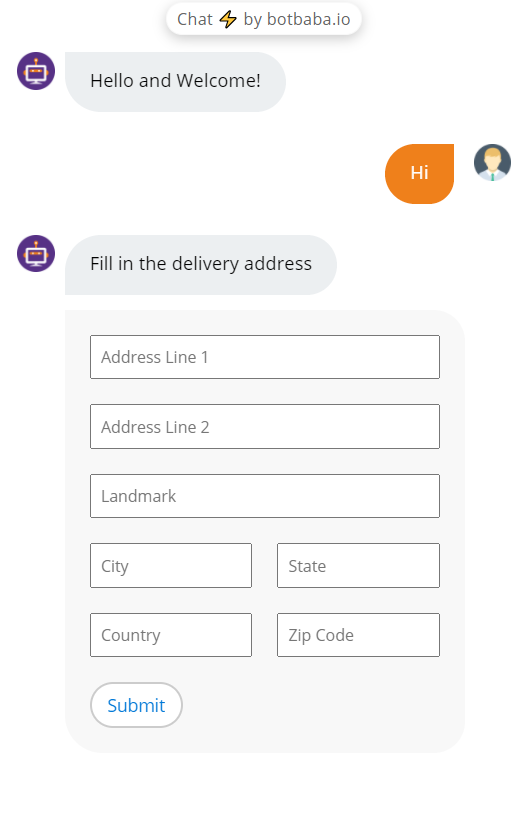 If you set the block name as 'EComAddress', then the bot will remember the address of the user on next visit. The user won't have to type his address again.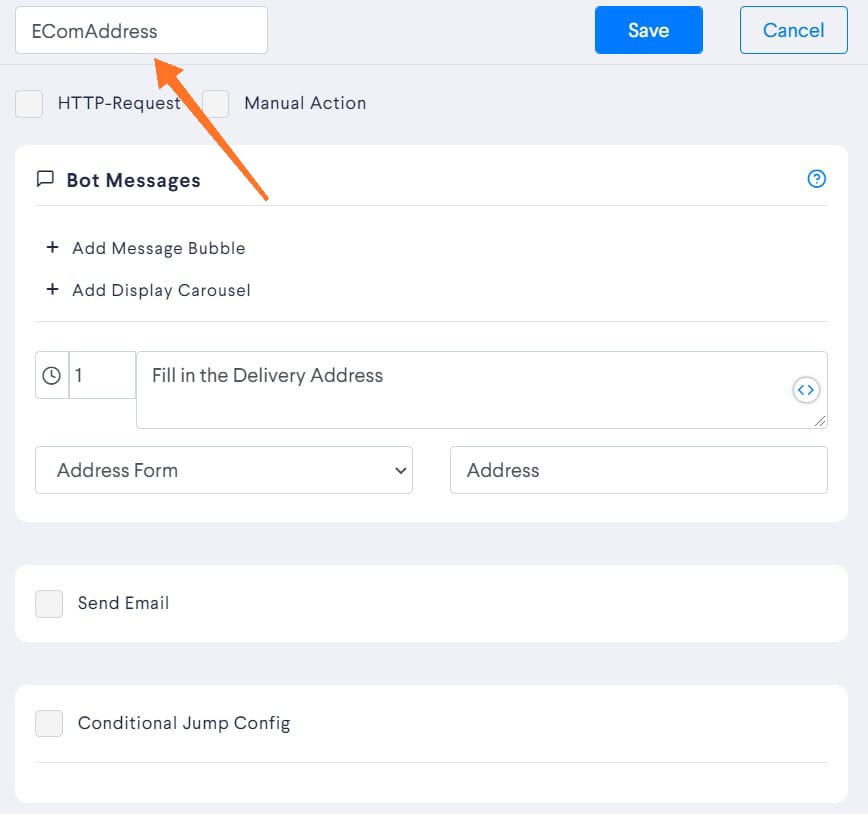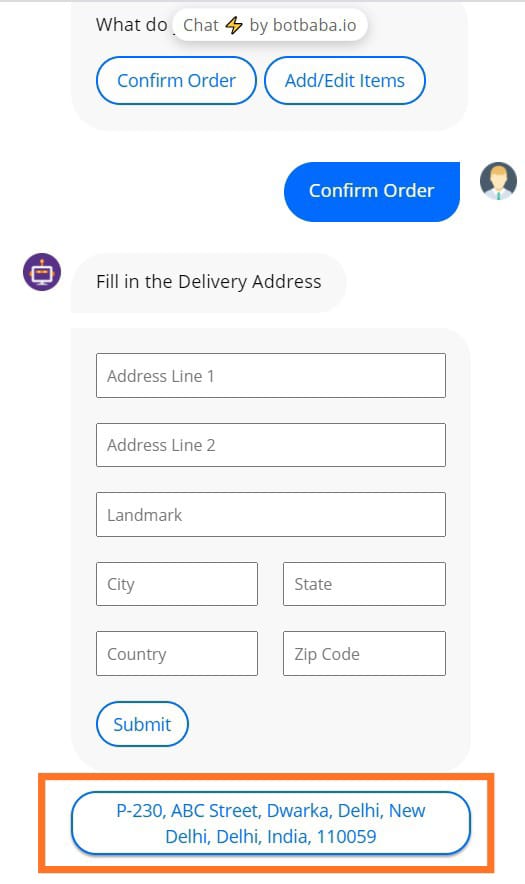 As you can see that the bot remembered the address from the previous visit. The user can simply click on the suggestive address and proceed with the order.