Woocommerce Triggers and Actions
Step 1: Complete Woo Commerce Integration and save it.
Step 2: Go to Word Press – Woo Commerce, select settings, click on Advanced and then click on Webhooks.
4 webhooks will appear.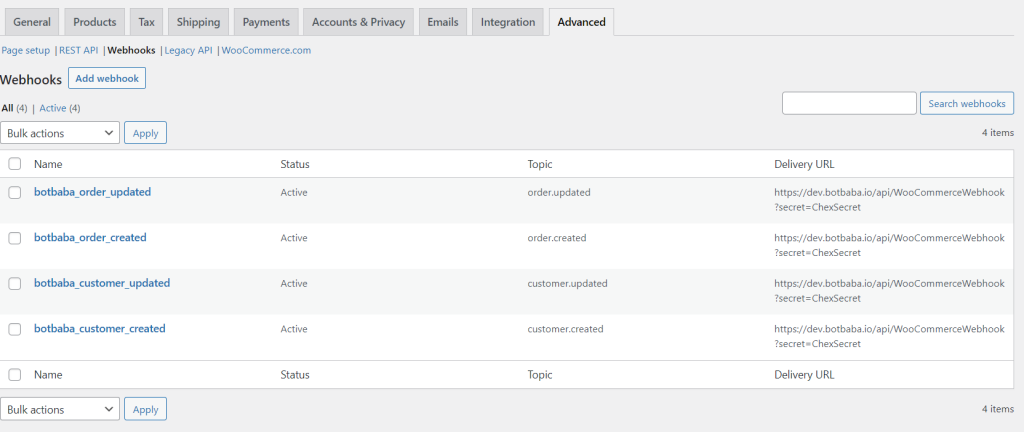 Step 3: Now go to Botbaba Triggers and Actions and click on Add new.
Step 4: Add Action Name and Select Triggers under WooCommerce.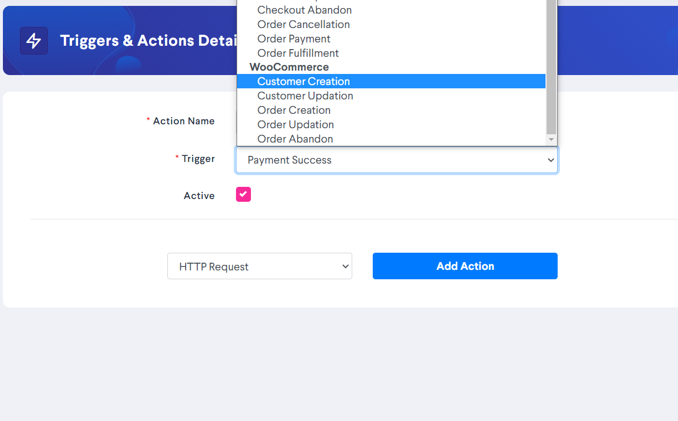 Step 5: Select your Trigger and Add Action.
Step 6: After Action is added click on Save & Close.