Multi-Select input type helps users choose multiple options at once. When the user clicks on the keyboard, a series of options are displayed and he can select options as per his choice.
This input type is used when there is more than one answer to a question.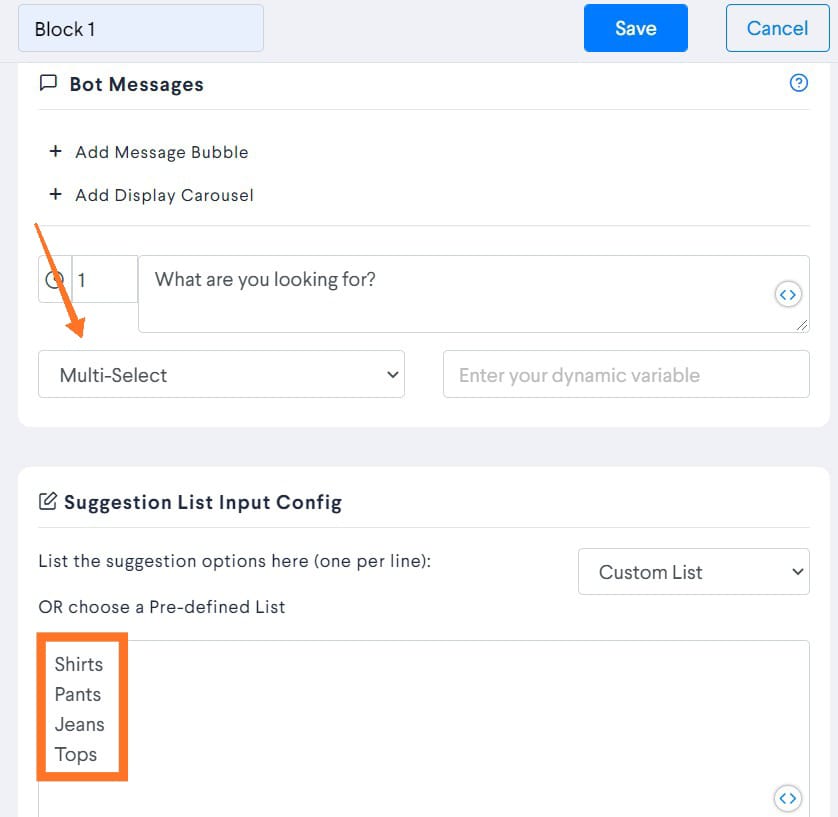 For example, in the situation below the user can make a choice from the four given options. He can select multiple options at once.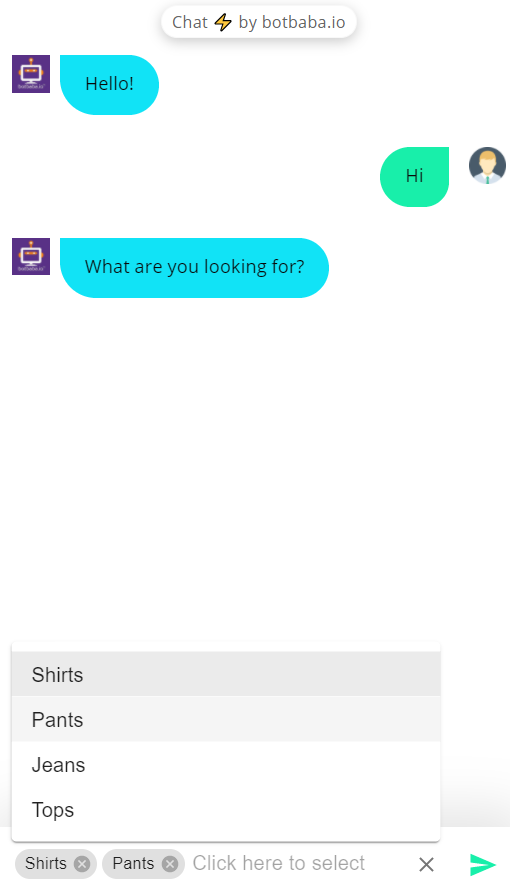 It will search for partial matches as well if the user starts typing his/her choice.