How to use your Gmail account to send emails from botbaba?
Step 1 – Login and go to My Chatbots screen
https://app.botbaba.io/Admin/Bots
Step 2 – Go to Settings from the 3 Dot Menu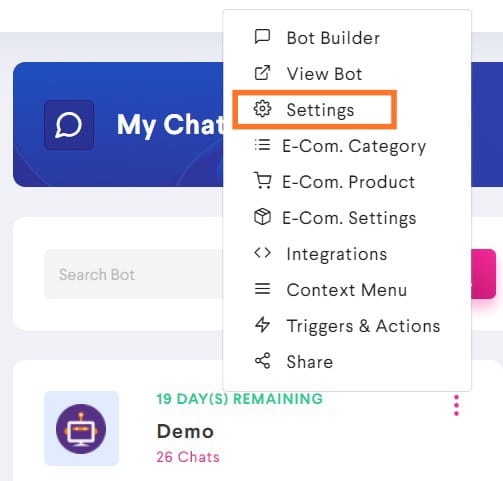 Step 3 – Go to Bot Email Settings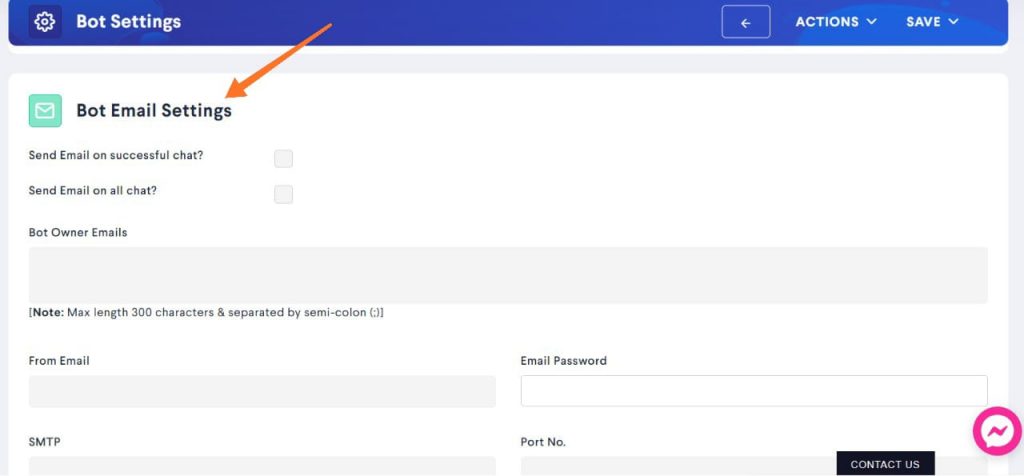 Step 4 – Enter the details as in the image below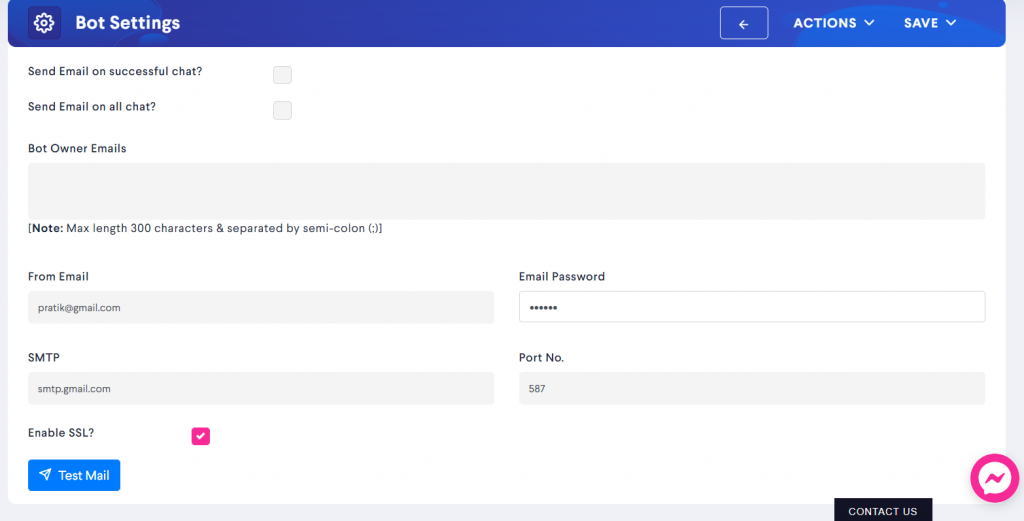 Enter your email
Enter the password, this should be your App Password (see here how to generate app password on gmail)
SMTP server will be smtp.gmail.com
Port no. will be 587
and Enable SSL
Try sending a test mail to verify the settings!
Alternatively you can also verify your email settings from here – https://www.smtper.net/