This article will provide you with guidance on creating Tags.
Step 1:- Tags Page
On your My Chatbot, Click on the 3-Dots, it opens the menu.

Select the Bot Users option from Menu, and Tags from the sub-menu.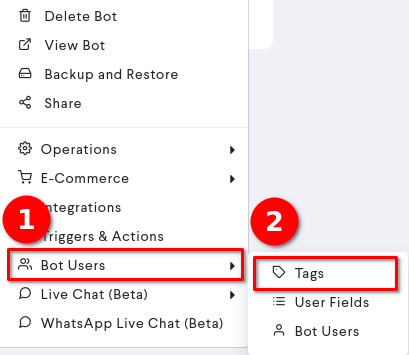 This will open the Tags page.

The tags page can also be accessed from the bot-builder page by clicking on the Actions and following the same options.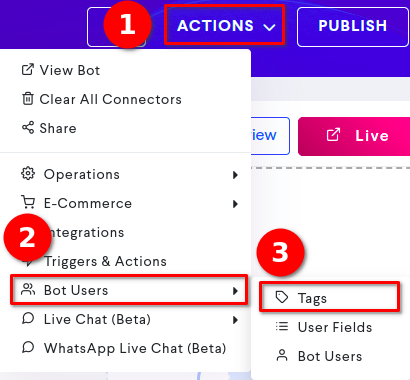 Step 2:- Tags Details page
Click on the Add button on the Tags page.

This will open the Tags Details page.

Step 3:- Create a Tag
Enter a name to the Tag Name.

Click on the Save button and then select Save & Close option to create the tag and close the page.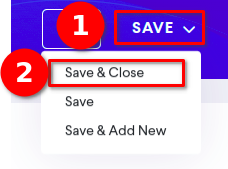 On successful creation of a tag, it will appear on the Tags page.