How to create a WhatsApp Native Ecom Bot
Step 1: Add Categories and Products on Botbaba.
How to add Categories: https://kb.botbaba.io/docs/how-to-add-product-categories/
How to add Products: https://kb.botbaba.io/docs/how-to-add-products/
Step 2: Select all products then click on Actions and Select Set WhatsApp Enabled.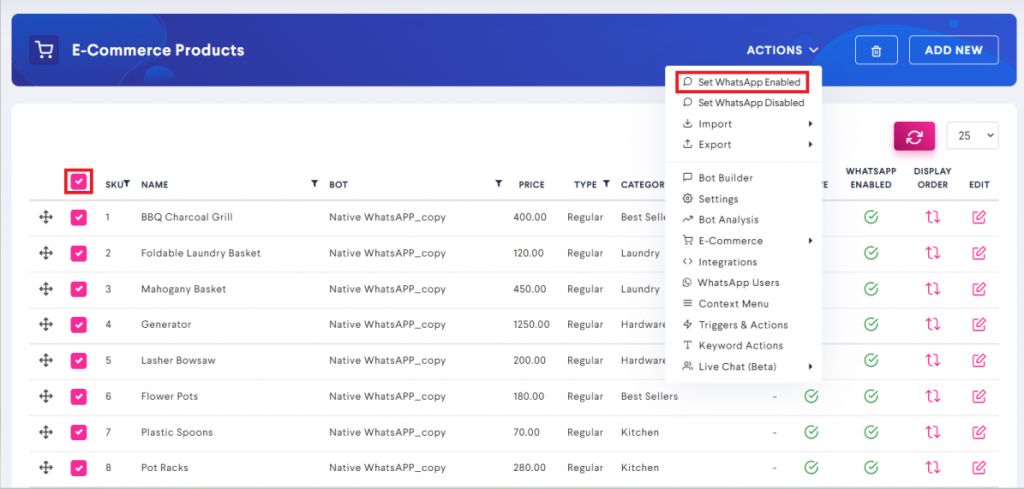 Step 3: Click on Actions again and Select Export: Facebook Catalog.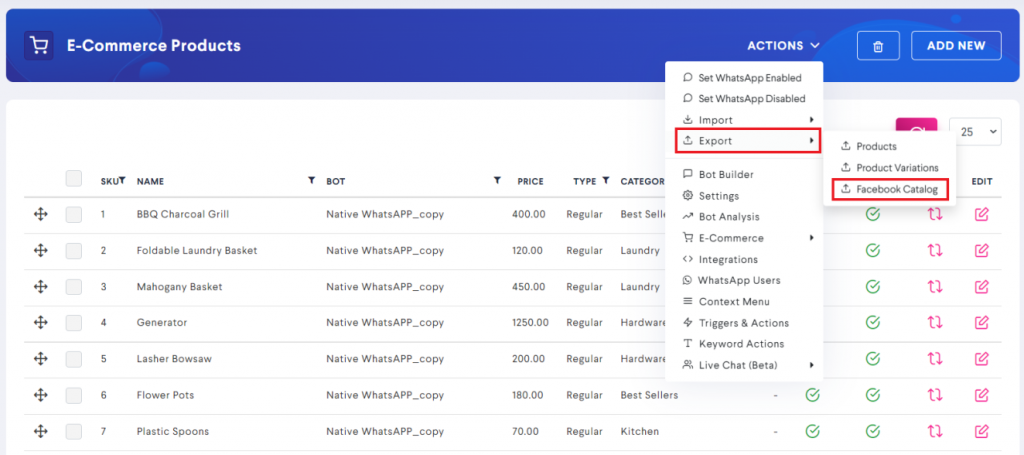 Step 4: Open the Excel file and Add link: https://www.facebook.com/ for all Products in the link column.

Step 5: Save the file as a CSV file.
Step 6: Log In to your Facebook Manager and select Commerce Manager from All tools.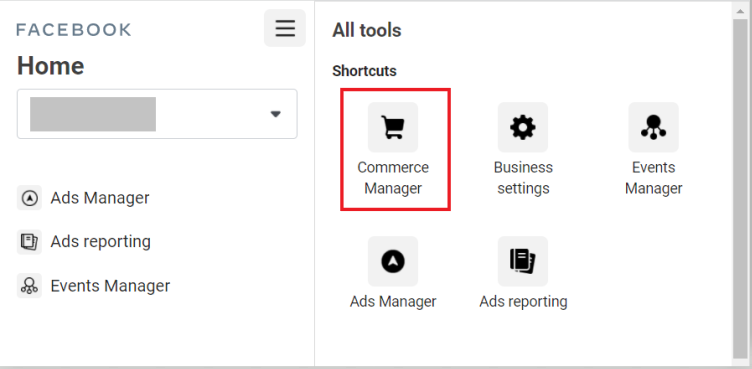 Step 7: Click on Add Catalogue

Step 7: Select Ecommerce and then Click on Next.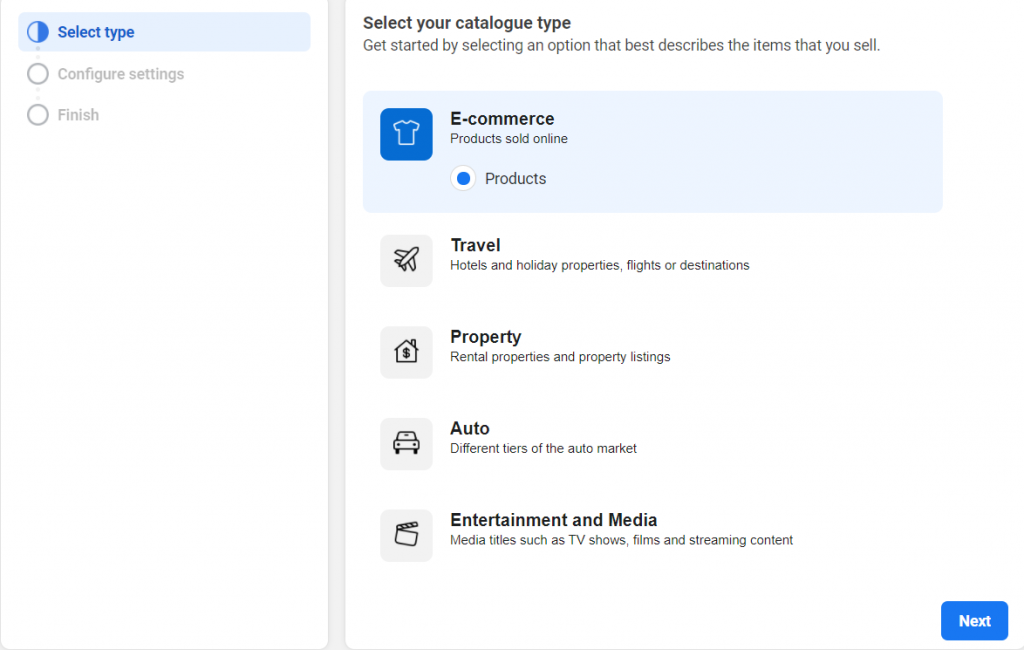 Step 8: Select Upload Product Info and Catalog Owner then click on Create.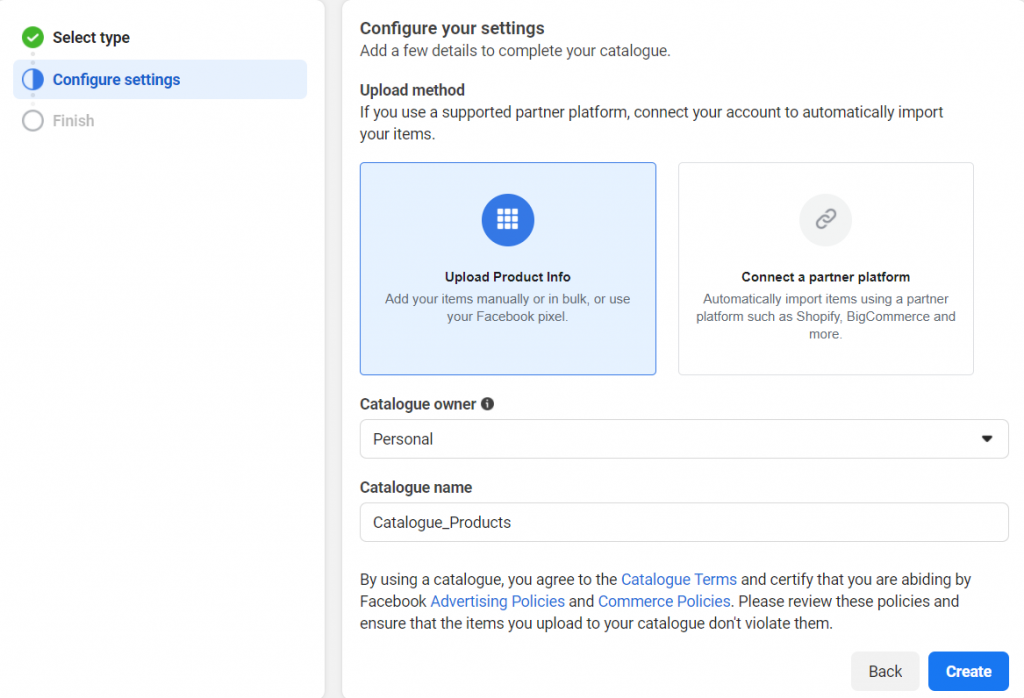 Step 9: Click on View Catalogue.

Step 10: Click on Add Items.
Step 11: Select Data feed and then click on Next.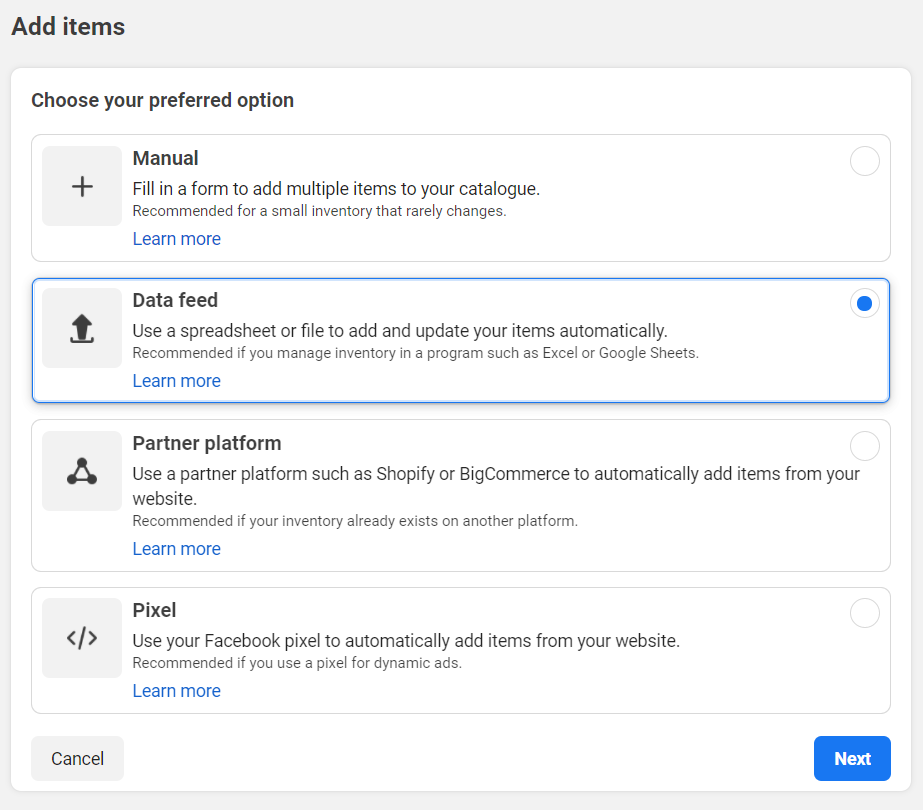 Step 12: Select File Upload and then click on Next.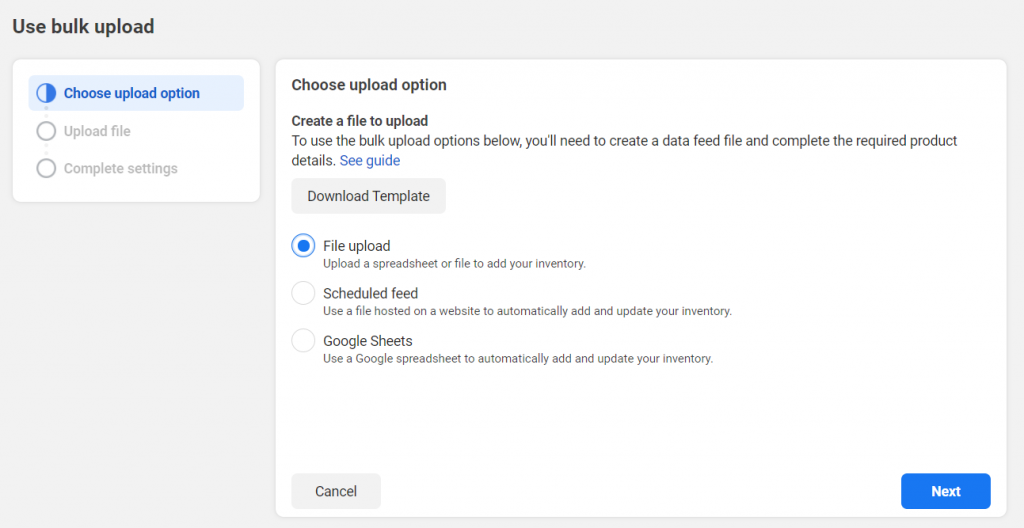 Step 13: Click on upload file and upload your file, then click on Next.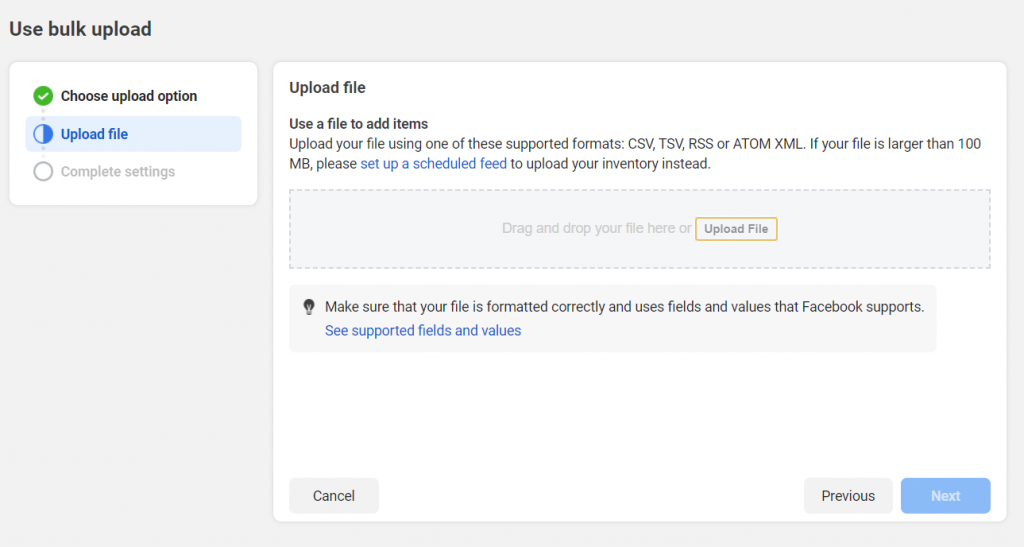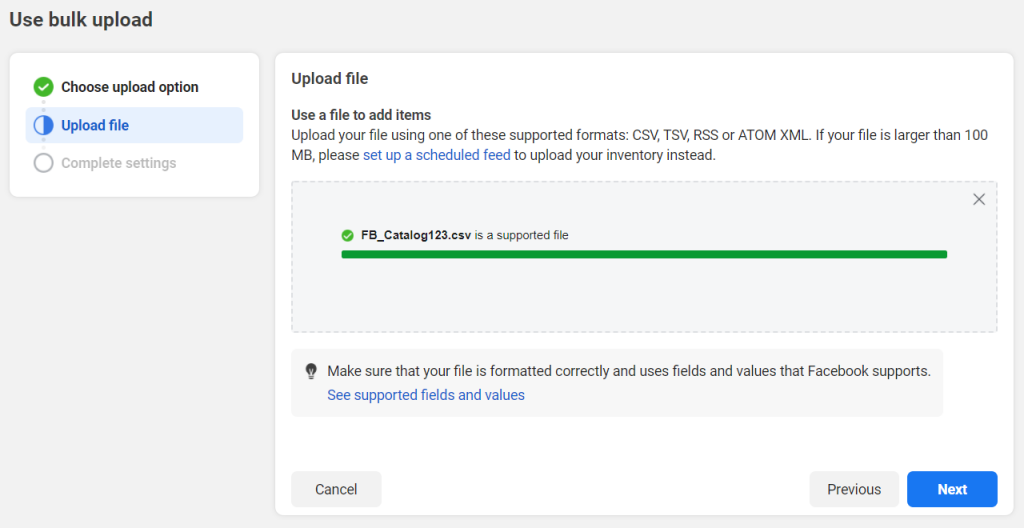 Step 14: Select the Default Currency and click on Upload.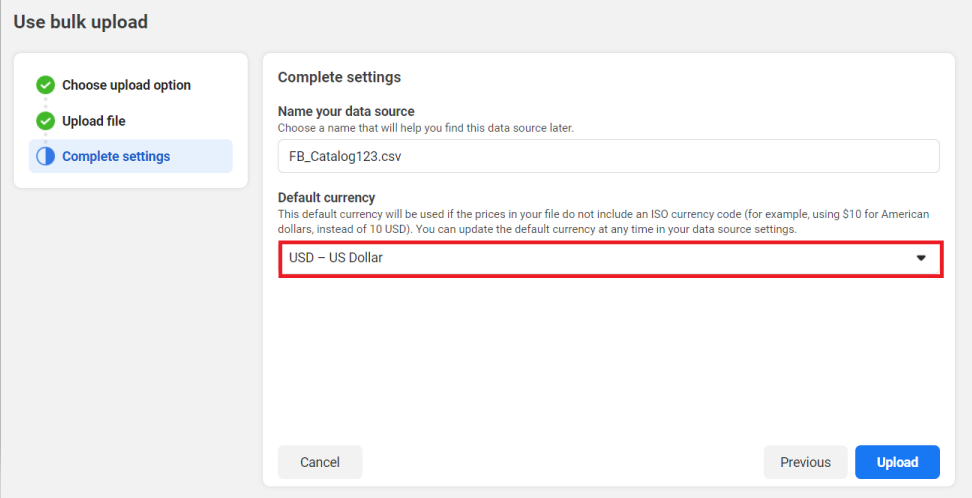 Step 15: Once the File is uploaded Copy the Catalog ID.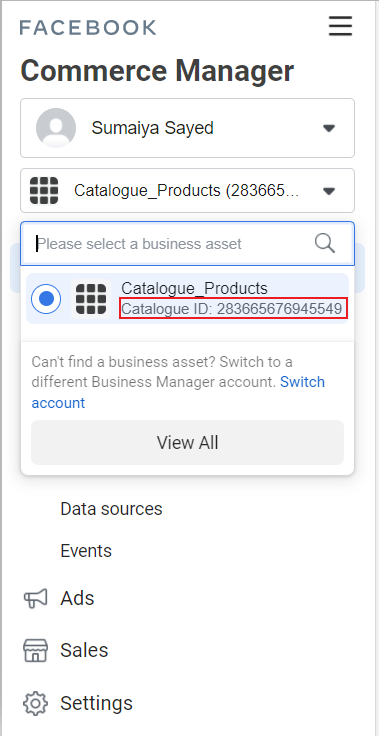 Step 16: Go to Botbaba Bot builder, Open Products Block and Select Input type WhatsApp: Products.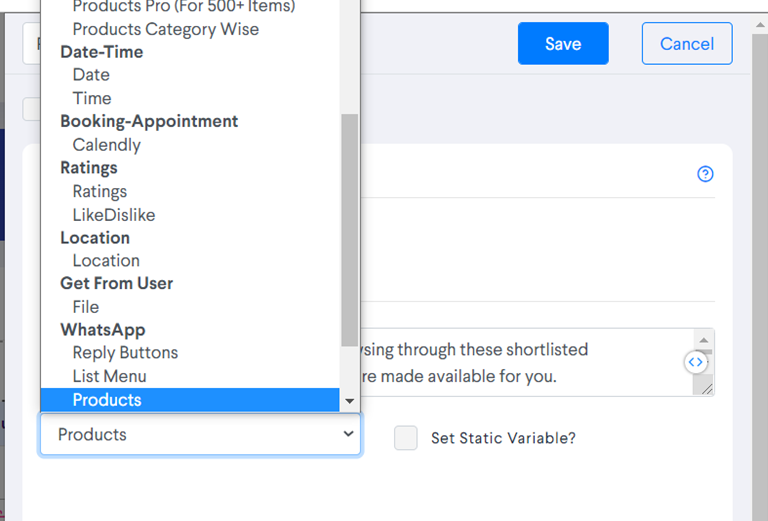 Step 17: Paste your Catalog ID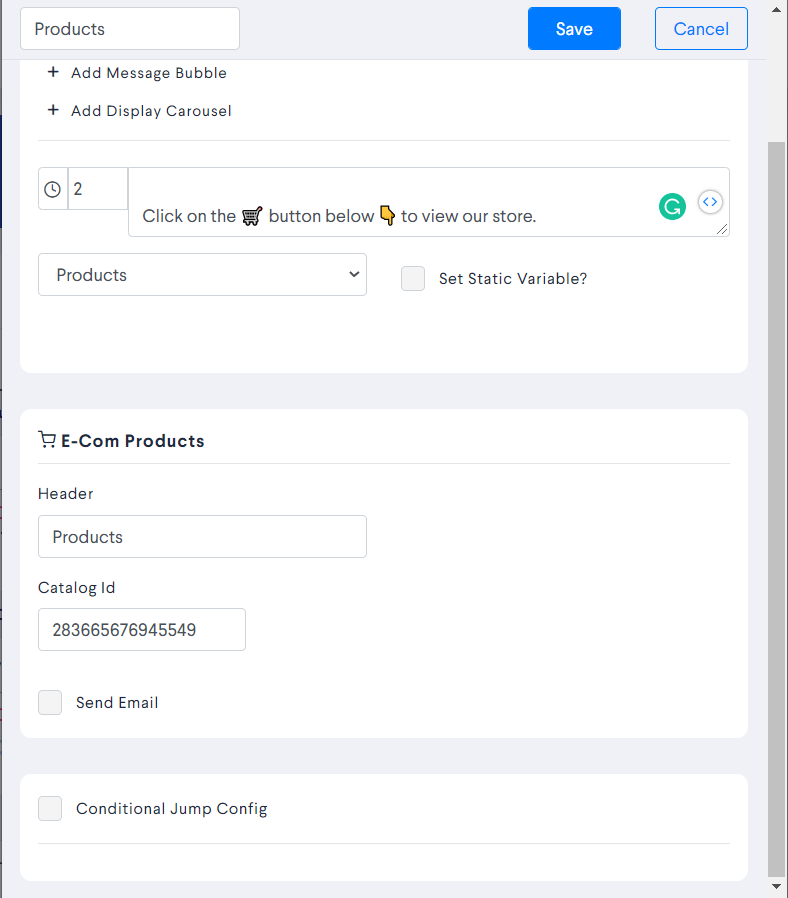 Step 17: Save the block and then click on Publish.