How to change the favicon of your web bot?
Steps to add your own favicon on the botbaba web bots:
Go to My Chatbots, click on your bot name and you will see the bot builder page open.
Click on the Settings button under the Actions button.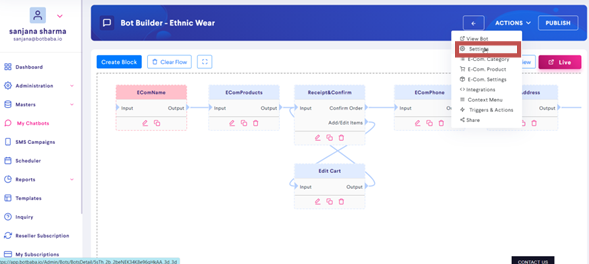 Browse & Select the Favicon.
Save the changes.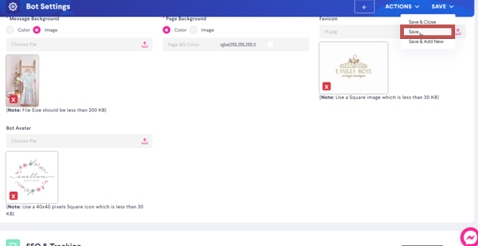 and done!