How to add the Chatbot Widget to your website?
Step 1: Go to My Chatbots
(https://app.botbaba.io/Admin/Bots)
Step 2: Go to your Bot's Settings Page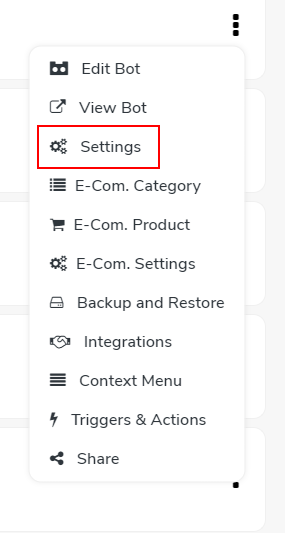 Step 3
Go to Deployment Details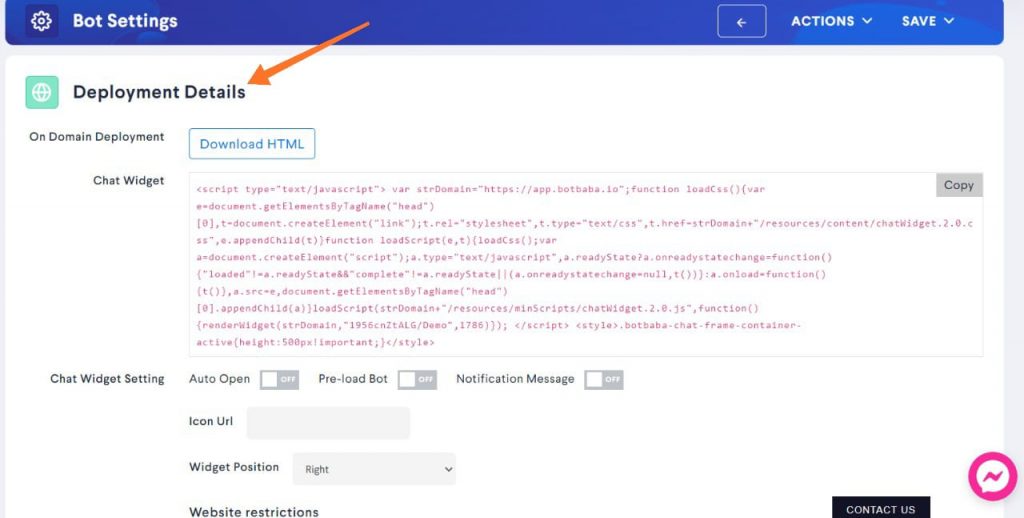 Step 4: Copy the Script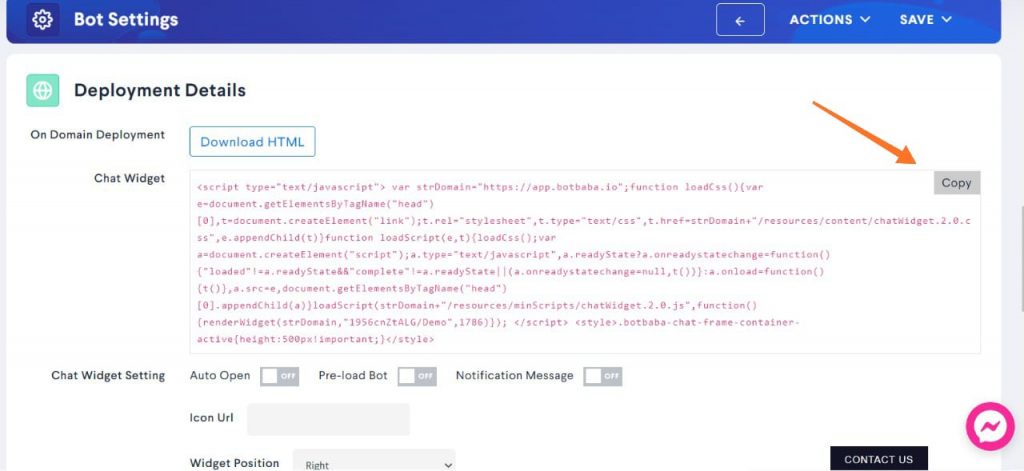 Note: We do not need to copy the widget again and again whenever we make changes, we just need to make the changes to the widget settings in bot and it gets reflected on the website.
Step 5 – Paste the script on whichever page of your website you want the script to be and Done!
We recommend deploying it with Google Tag Manager.