One of the very useful and effective input methods on Botbaba is Date and Time.
  Within these input methods, people can mention the date and time at which they 
   want the order to be delivered.
    
   These input types are very useful as it clearly eliminates the confusions regarding
    the date and time at which the order needs to be delivered to the ultimate 
    customer.
     
  You can select the Date and Time input from the select input type column shown below: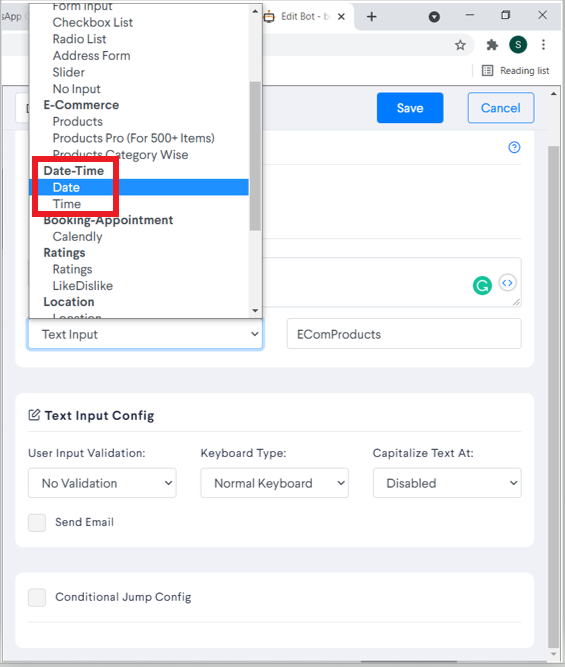 After applying these two inputs types, how the chat in the chatbot looks like is shown below
 individually.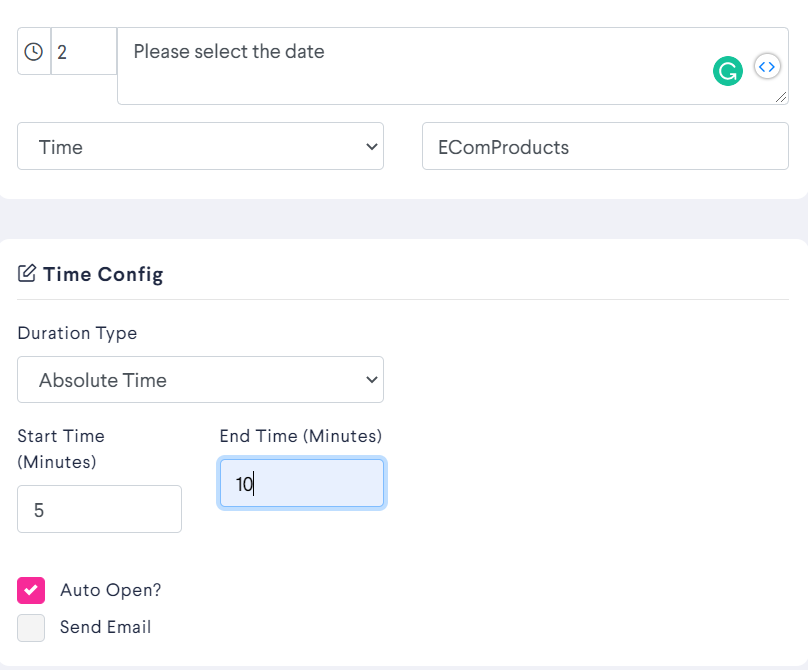 So, you just saw how you can save lots of time just by clicling three times and can avoid lots of confusions. You can also work effectively.