How to apply a template to your bot?
After you login to botbaba.io, you will see a screen like this when you go to the "My Chatbots" page.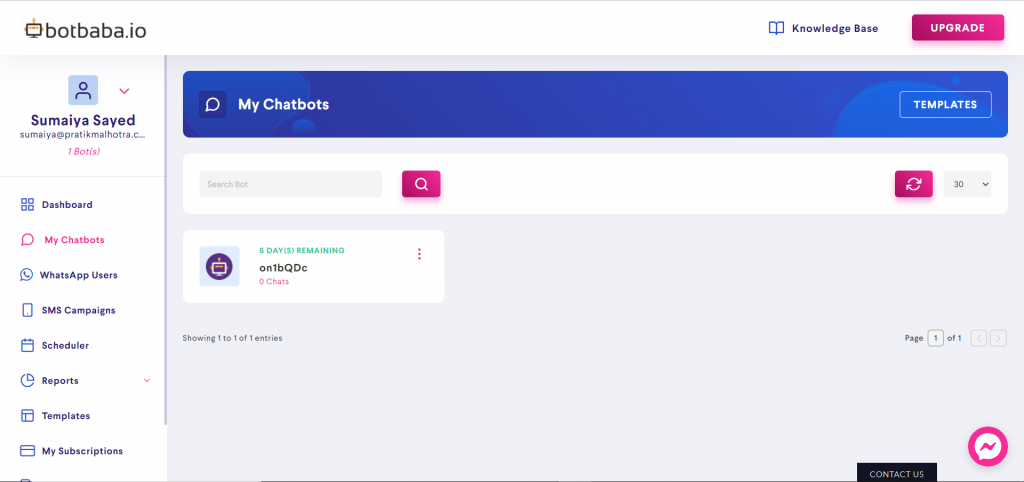 This is your new bot which has a validity of 7 days. Now there are 2 ways you can apply a specific template to your bot.
First one is by directly going to "Templates" from the left menu.

Preview the templates using the "Preview A Bot" button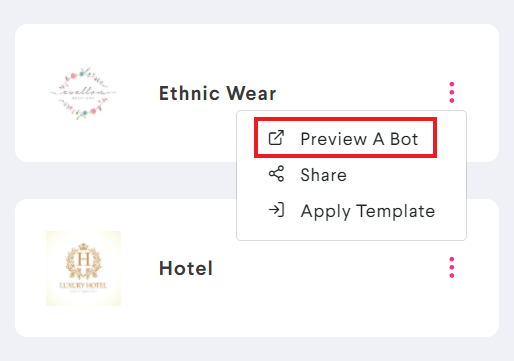 And if you like a specific template just apply that template to your bot by clicking on Apply Template button.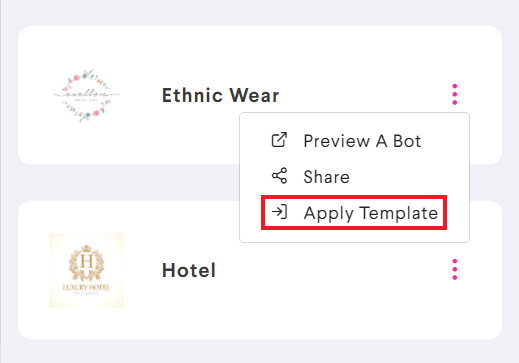 When you will click on "Apply Template" button, a dialog box like this will appear.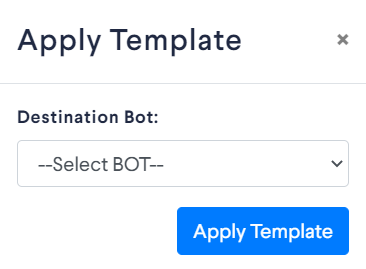 You need to select your destination bot. Destination bot is the bot in which you want to use this particular template bot.
Select the bot you want to work on
That's it. You have done it!